$10 for $18 at Black Dog Yoga
Sherman Oaks - Van Nuys Blvd.
| Value | Discount | You Save |
| --- | --- | --- |
| $18 | 44% | $8 |
Be the First to Buy!
Limited quantity available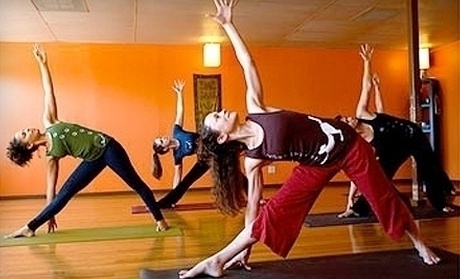 In a Nutshell
The Fine Print
Expires Dec 18th, 2012. Limit 1 per person, per visit. Merchant is solely responsible to purchasers for the care and quality of the advertised goods and services. See the rules that apply to all deals.
For those who take care of their overall well-being with exercise, yoga, and balanced nutrition
The Groupon Guide to: Award-Winning Documentaries
Critics have described this year's crop of award-winning documentary films as "exciting," "revelatory," and "boring in the middle." Here are the plot summaries for this season's best documentaries:
A man only washes himself with industrial car-wash fluid for an entire year to prove that industrial car-wash fluid is bad for you.


A group of preteen world handwriting champions prepare for the greatest challenge yet—signing their own permission slips.


A woman who accidentally locked herself in her closet for five years reassimilates to living in the rest of her house.


A man who starred in an embarrassing 1980s public-service announcement about the dangers of eating shellfish has his humiliating past dug up by a documentary film crew.


A group of people who were born without joints in their toes climbs Mount Kilimanjaro.


The terrifying secret about how ice cream is made


A bunch of people who did drugs together at an abandoned airplane hangar in the '70s get back together to talk about it.


One man sets out to expose the problem with the country's public schools by enrolling his dog in the country's public schools and seeing if they notice.