Apartment 24 - Apartment 24
$10 for $20 at Apartment 24
| Value | Discount | You Save |
| --- | --- | --- |
| $20 | 50% | $10 |
Be the First to Buy!
Limited quantity available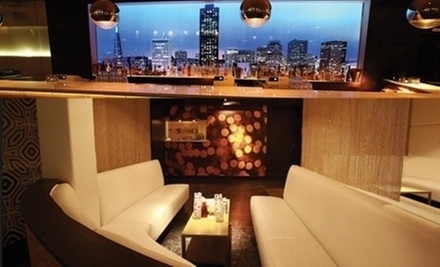 In a Nutshell
The Fine Print
Expires Nov 10th, 2012. Limit 1 per person, per visit. Merchant is solely responsible to purchasers for the care and quality of the advertised goods and services. See the rules that apply to all deals.
The Groupon Guide to: Overdoing Halloween Decorations
The scariest house in any neighborhood is the one that's clearly overdoing it on the Halloween decorations. If you have any of these decorations in your yard, that terrifying house might be your own:
Fake tombstones with the names of different local pets

An alive homeowner pretending to be a half-buried scarecrow so he can grab your ankle without asking

Incredibly realistic murder scene that the neighborhood single guy spent way too much time on

Frankenstein with two extra arms stitched on to accommodate six live chainsaws

Sixteen-foot-banner reading "There's a 50% Chance Your Parents Will Get Divorced"

A bunch of angry dogs

A realty sign that says "For Sale … BY A GHOST!"

Christmas decorations already? Ugh—this country is SPOOKILY consumerist.