$12 for a 6pm Ballet Basics Class at Studio Dionne, School of Dance & Music
Main Location
| Value | Discount | You Save |
| --- | --- | --- |
| $20 | 40% | $8 |
Be the First to Buy!
Limited quantity available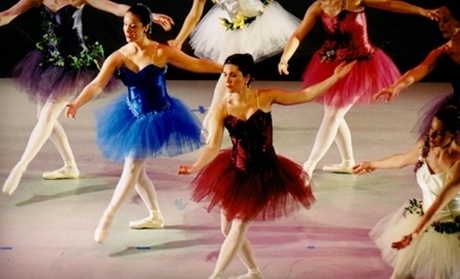 In a Nutshell
Beginner-focused course imparts foundational vocabulary, positions, steps & combinations in one hour, 30-minute classes
The Fine Print
Expires Nov 26th, 2012. Limit 1 per person, per visit. Merchant is solely responsible to purchasers for the care and quality of the advertised goods and services. See the rules that apply to all deals.
Beginner-focused course imparts foundational vocabulary, positions, steps & combinations in one hour, 30-minute classes
For those who take care of their overall well-being with exercise, yoga, and balanced nutrition
The Groupon Guide to: Hot New Nightclubs
Most people spend their nights lying in bed imitating their future dead selves. If you want to wake up and live, spend your nights at one of these new red-hot dancehalls:
CreditStorm

Ruud Dancz

Lil' Tikes Nightclub and Activity Zone

Groovtopia

Pure Mud

The Foam Factory

Ain't No Party Like a For-Profit Party

What the Funk?

Smooth Moves: A Young at Heart Experience by Josh Groban

The Mountain Dew Slam Zone

Dirty Ballroom

Hands ON!

Always Kiss the Bouncers

The Nightclub from The Hangover

Big Warehouse, Small Chairs, No Rules

GRIND GRIND GRIND GRIND: Nightclub and Coffeehaus