Federal Army & Navy Surplus - Belltown
$20 for $40 at Federal Army & Navy Surplus
| Value | Discount | You Save |
| --- | --- | --- |
| $40 | 50% | $20 |
Be the First to Buy!
Limited quantity available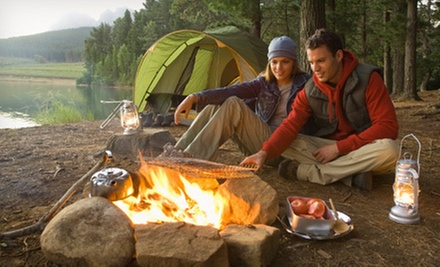 In a Nutshell
The Fine Print
Expires Oct 21st, 2012. Limit 1 per person, per visit. Merchant is solely responsible to purchasers for the care and quality of the advertised goods and services. See the rules that apply to all deals.
The Groupon Guide to: Baby Proofing Your Home
For some parents, keeping a new baby safe is their highest priority—even above their own comfort. What are some ways to make your home safe for the new baby?
Block exposed electrical outlets with a glob of nontoxic baby wax.
Replace curious, slobbering pets with more cuddly stuffed animal versions.
File down the sharp corners on any table or, better yet, throw your furniture out and eat everything standing over the sink.
Stop swearing! Babies can sense when you express your emotions in order to feel better—instead, keep it bottled up throughout their childhood.
Keep your newly safe house clean and organized by never bringing an unpredictable baby into it.