Chynna Dim Sum Lounge - Downtown Los Angeles
$20 for $40 Worth of Dim Sum at Chynna Dim Sum Lounge
| Value | Discount | You Save |
| --- | --- | --- |
| $40 | 50% | $20 |
Make room under the tree! Print a beautiful gift envelope and card or send a stunning e-card. Check Them Out
3 bought
Limited quantity available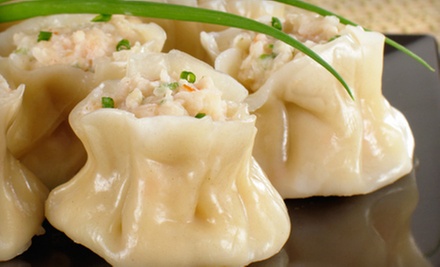 In a Nutshell
The Fine Print
Expires Apr 21st, 2013. Limit 1 per person, per visit. Merchant is solely responsible to purchasers for the care and quality of the advertised goods and services. See the rules that apply to all deals.
The best culinary experiences and epicurean products
The Groupon Guide to: Forgotten Team Members
Pop culture is loaded with memorable teams, each member bringing his or her own distinct skills and personalities to the mission at hand. Massage your nostalgia gland and see if you can conjure up any memories of these forgotten pop-culture teammates:
Botticelli (Teenage Mutant Ninja Turtles): This sassy mutant reptile was rarely seen without his signature bow and arrow and pink mask.
Best remembered for: His catch phrase—"Now I've seen everything!"
Duncan (The Ghostbusters): This specter-zapping French-Canadian loves trapping ghosts almost as much as he loves his signature favorite meal—an ice cube on a piece of toast.
Best remembered for: Graphic death scene
Hartford (The Scooby-Doo Gang): This skeptical know-it-all doesn't believe in spooks and scaries—even when one is staring him right in his signature contact lenses.
Best remembered for: His catch phrase—"Maybe we shouldn't!"—and his graphic death scene
Last-Minute Gift Delivery Options
OPTION 1
Print Style
Get your scissors, tape, and printer ink ready. Delight them with a gorgeous do-it-yourself gift envelope and card! Watch The Video
OPTION 2
Electronic Style
Deliver your gift in electronic style with one of our stunning e-cards. Choose from four themes and select a delivery date at checkout. Experience It Yourself