$25 for 1 Fitness Consultation with Certified Personal Trainer at Snap Fitness Portland
Sommerset West
| Value | Discount | You Save |
| --- | --- | --- |
| $50 | 50% | $25 |
Be the First to Buy!
Limited quantity available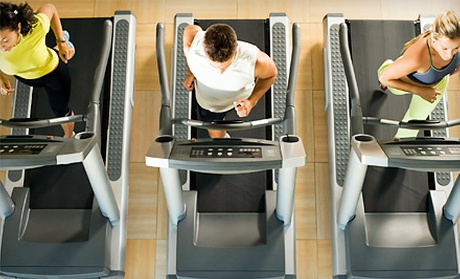 In a Nutshell
The Fine Print
Expires Nov 12th, 2012. Limit 1 per person, per visit. Merchant is solely responsible to purchasers for the care and quality of the advertised goods and services. See the rules that apply to all deals.
For those who take care of their overall well-being with exercise, yoga, and balanced nutrition
The Groupon Guide to: Sniffing Out Baloney
Though most folks are honest, the occasional huckster may try to swindle you. Suss out their malarkey with this Groupon Guide to sniffing out baloney:
Your employee is late because his grandmother died again:
Sounds like a buncha hogwash.
A door-to-door salesman say his vacuum cleaner makes all others obsolete:
This guy's trying to feed you applesauce.
The oil-change guy says you need a complete engine overhaul:
Motor oil? More like banana oil. Tell him no dice.
A shifty local politician says he's looking out for you:
Poppycock and tommyrot.
Your blind date can't see you again because you compulsively throw around antiquated terms for skepticism:
Who needs 'em? They're clearly fulla horsefeathers—better to die alone than get hoodwinked.