Hair Design with Brandon Bayer - Clayton
$25 for $50 Worth of Salon Services at Hair Design with Brandon Bayer
| Value | Discount | You Save |
| --- | --- | --- |
| $50 | 50% | $25 |
Be the First to Buy!
Limited quantity available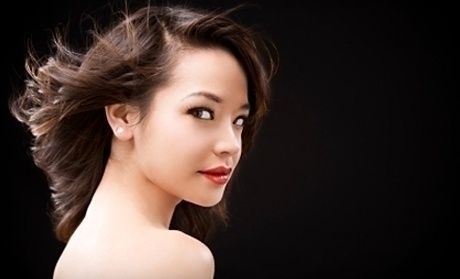 In a Nutshell
The Fine Print
Expires Nov 22nd, 2012. Limit 1 per person, per visit. Merchant is solely responsible to purchasers for the care and quality of the advertised goods and services. See the rules that apply to all deals.
The Groupon Guide to: Bold Choices
Einstein once said, "A life half-lived will only experience a half-life," an inspirational quote inspired by his bold addiction to radioactive isotopes. What are some bold choices that could transform your life?
Try adding some hot sauce to your food instead of just plain old sauce.

Play hooky, or its equally dangerous cousin, hockey.

Stand up to your neighborhood bully. If he kills you, the joke's on him—murder is still illegal in your state!

If your name is Ben Kobold, change your name to Ben So-bold.

Quit your day job! This will free up time for you to pursue your real dreams: steady employment and financial security.