$3 for an Espresso Milkshake at Brian's Brew
Downtown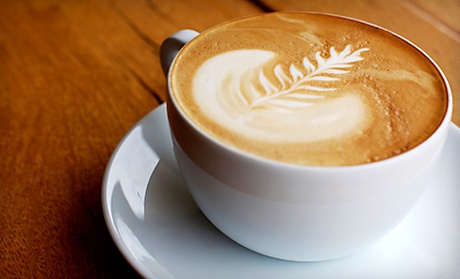 In a Nutshell
The Fine Print
Expires Oct 22nd, 2012. Limit 1 per person, per visit. Merchant is solely responsible to purchasers for the care and quality of the advertised goods and services. See the rules that apply to all deals.
The Groupon Guide to: Inspiration
Inspiration is everywhere, if you know where to look. What are some sure-fire ways to shatter writer's block and unleash the creative torrents within?
Observe natural phenomena, such as a rainbow or a sheep slipping in some mud.
Write down everything that happens in your favorite movie, but make it about … yourself?
Watch the free-flowing imaginations of two children crafting a complex pretend universe—this can inspire you to comment on what a waste of time it was.
Put on some jazz records and listen to the notes they're not playing. These inaudible notes aren't copyrighted, and they can be yours!
Drink a whole thing of coffee. Even if this makes things immeasurably worse, at least you technically finished something today.