Frank and Sandy's Family Auto Repair - Frank and Sandy's Family Auto Repair
$35 for a Check Engine Light Diagnostic at Frank and Sandy's Family Auto Repair
| Value | Discount | You Save |
| --- | --- | --- |
| $85 | 59% | $50 |
Be the First to Buy!
Limited quantity available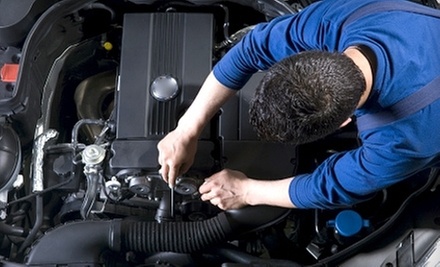 In a Nutshell
The Fine Print
Expires Nov 8th, 2012. Limit 1 per person, per visit. Merchant is solely responsible to purchasers for the care and quality of the advertised goods and services. See the rules that apply to all deals.
The Groupon Guide to: New Harry Potter Characters
The release date of the new Harry Potter book is only a few days away. What new Harry Potter characters are you looking forward to meeting and learning about?
Crompton Candlesmash

Professor Ladyhat

Lunder Funderman

Minister Snacks-Be-Gone

H.U.F.F.L.E.P.U.F.F.

The Prince of Magic

Mildridge Murderball

Branson Missouri

Some more twins, but they're girls

Dumbledore's dad, Merlin

Spider-Man???

Engelbert Humperdinck