$40 for 1 hour Personal Training session wiith Alexa Tafralis at Team Taf
Main Location
| Value | Discount | You Save |
| --- | --- | --- |
| $100 | 60% | $60 |
Be the First to Buy!
Limited quantity available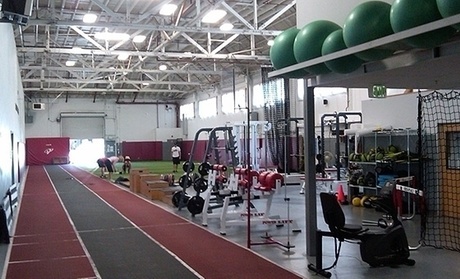 In a Nutshell
The Fine Print
Expires Dec 6th, 2012. Limit 1 per person, per visit. Merchant is solely responsible to purchasers for the care and quality of the advertised goods and services. See the rules that apply to all deals.
The Groupon Guide to: Famous Hats
Every historical figure of any significance wore a now instantly recognizable hat, synonymous with their name:
The Napoleon Hat: Military bicorn, worn side to side or "athwart" to serve as a better perch for enlisted falcons

The Benjamin Franklin Hat: Small brass beanie with a large conductive spire jutting out of it, topped with a small eyelet for tethering a kite

The Davy Crockett Hat: Famously a strict vegetarian, Crockett's "coonskin" was actually just a matted blob of reeds and buffalo chips that he moistened hourly from his canteen

The Hercules Hat: Just a minotaur skull

Honorable Mention: Jughead's "hat" from the Archie comics is actually a crown (?) made of gray paper (?) with miscellaneous shapes affixed to it. Details remain vague because it is proven that overscrutinizing Jughead's hat makes you go insane.