$40 for a Microdermabrasion Treatment at Lora Boudreaux
Canyon Falls Spa and Salon
| Value | Discount | You Save |
| --- | --- | --- |
| $95 | 58% | $55 |
Be the First to Buy!
Limited quantity available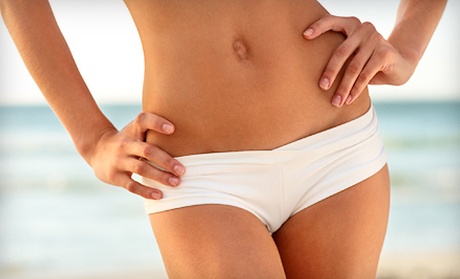 In a Nutshell
Veteran aesthetician Lora Boudreaux induces supreme facial smoothness with wrinkle-flattening sessions of microdermabrasion
The Fine Print
Expires Oct 31st, 2012. Limit 1 per person, per visit. Merchant is solely responsible to purchasers for the care and quality of the advertised goods and services. See the rules that apply to all deals.
Veteran aesthetician Lora Boudreaux induces supreme facial smoothness with wrinkle-flattening sessions of microdermabrasion
The Groupon Guide to: Topiary
The great outdoors are continually plagued by randomly shaped plants that branch out chaotically, as nature intended. Fortunately, you can apply the ancient art of topiary shaping to carve these shrubs and hedges into any of the following popular shapes:
Hunky Greek god
Single-headed elephant
Inescapable maze
Inescapable children's maze
Unlicensed Spider-Man
Toilet that is fully functional, in the sense that it is outdoors
Pile of leaves concealing pit of sharpened branches
Penguins galore
A family with no mouths that appreciates good topiary