Living Arts Wellness - Living Arts Wellness
$42 for a 60 Minute Massage at Living Arts Wellness
| Value | Discount | You Save |
| --- | --- | --- |
| $70 | 40% | $28 |
Be the First to Buy!
Limited quantity available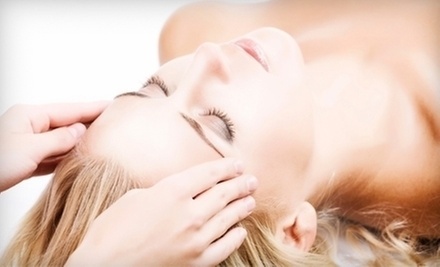 In a Nutshell
The Fine Print
Expires Nov 21st, 2012. Limit 1 per person, per visit. Merchant is solely responsible to purchasers for the care and quality of the advertised goods and services. See the rules that apply to all deals.
The Groupon Guide to: Local Commercials
No matter the business, these premises for local commercials are sure to get customers lining up to your door—assuming they watch a lot of daytime and late-night television. Try any of the following ideas:
A man in a gorilla costume jumps up and down on a used car for being too expensive.

A frighteningly incomplete computer-animated leprechaun says your store's mattresses "are no SHAM—they ROCK!"

A black-and-white close-up of an old woman looking frightened. When the old woman uses your product or service, the picture returns to color as normal.

All text! Can't go wrong with text!

Retired minor-league baseball pitcher Carey Mazzuchellio throws a baseball … right at the camera? No, not really, but it sure looks like it once the graphics come together.