Tree of Life Yoga and Accessories - Tivoli Village Farmer's Market
$7 for $10 Worth of Yoga Accessories at Tree of Life Yoga and Accessories
| Value | Discount | You Save |
| --- | --- | --- |
| $10 | 30% | $3 |
Be the First to Buy!
Limited quantity available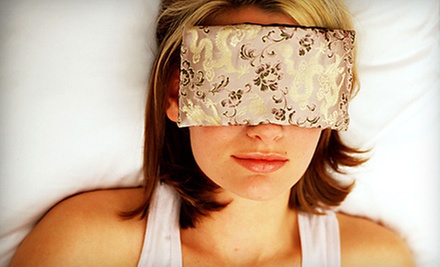 In a Nutshell
The Fine Print
Expires Nov 10th, 2012. Limit 1 per person, per visit. Merchant is solely responsible to purchasers for the care and quality of the advertised goods and services. See the rules that apply to all deals.
The Groupon Guide to: Getting the Couch through the Doorway
They would never make a couch so big that it couldn't fit through any size of doorway. If you ever wanna sit down to watch TV, you're gonna have to do the following first:
Turn it right.

No, that was a question. "Turn it, right?"

Try to shove your head through it. For leverage.

Take the cushions off.

See if that lady will hold the cushions so they don't get dirty.

What are those purple and black stains under the cushions?

Tell her it will only take a second and that we would do it for her.

Those stains look like a scary code.

Line it up so that the armrest is parallel with the huge gash we just put in the wall.

Take the cushions back from Mrs. Princess. She obviously has better things to do.

Hold on, I think my fingers fell asleep.

Yup.

Think outside the box. What if we moved the doorway around the couch?

I can't believe we got this for free from the back of that open moving truck.

Throw the cushions down the stairs so the lady knows we're mad at her.

Let's take a break and drink these milks my friend hooked us up with.