$8 for a Premium AC Inspection at Big O Tires in Mesa
Mesa
| Value | Discount | You Save |
| --- | --- | --- |
| $40 | 80% | $32 |
Be the First to Buy!
Limited quantity available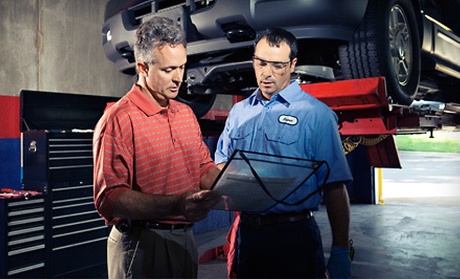 In a Nutshell
ASE-certified technicians peruse air-conditioning units for improper system pressures, vent temperatures, belt tension and air volume
The Fine Print
Expires Dec 4th, 2012. Limit 1 per person, per visit. Merchant is solely responsible to purchasers for the care and quality of the advertised goods and services. See the rules that apply to all deals.
ASE-certified technicians peruse air-conditioning units for improper system pressures, vent temperatures, belt tension and air volume
The Groupon Guide to: Blurbs for Your Novel
This just in! Groupon Says is offering a de facto endorsement to all profitable novels. Please feel free to put these blurbs on your upcoming novel or just imagine them emblazoned on your future Crichtons and Grishams:
"A compelling thrill to read with a sauce of touching love all over it. This book is a goodbye to gross sadness and a hello to a moon setting over a bay of compelling literature."
– Groupon Says Literary Review
"… a … good … boo … k."
– Groupon Says Readertime Roundup
"My brains weren't thinking anything and this book put like a story in my head and made me imagine it. Do people know about this?! Sixty thumbs up."
– The Groupon Quarterly Review for Smartsmenship

"Ruff Ruff. Read this book."
– Plunkerz, the Groupon Says Book Dog
"Not since Moby Dick has a whale been so white nor a book so boring."
– A Man Who Looks Like Franz Kafka, Groupon Says Liter(ature) Bug