$50 Toward Auto Services
Flagami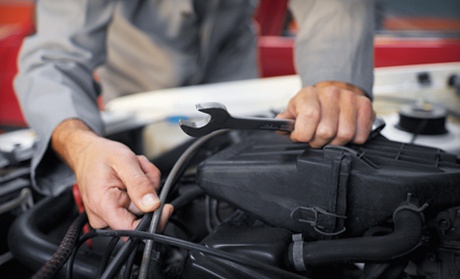 In a Nutshell
Professional auto technicians service vehicles with oil changes, tune-ups, repairs, and tire installations
The Fine Print
Expires 180 days after purchase. In-store only. Merchant is solely responsible to purchasers for the care and quality of the advertised goods and services.
In and Around Miami Springs
Miami Springs
Brownsville
The Groupon Guide to: Common Hypnotic Suggestions
Before your next cruise, college-orientation seminar, or visit to a roadside hypnotism stand, you'll want to prepare yourself to be susceptible to these common hypnotic suggestions:
"When I count to three, you will become a chicken."

"At the snap of my fingers, your craving for cigarettes will turn into a craving for cigars."

"From now on, the sound of a tuning fork will flood you with memories of your past life as a medieval pile of mud."

"When you see the color red, mail a check for $100 to my home address."

"The snap of my fingers is a license to go nuts in whatever way you see fit."