Rutland Beard Florist
Ruxton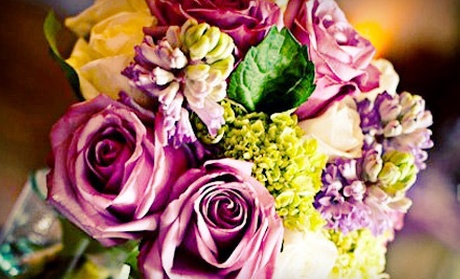 In a Nutshell
Praise by Knot magazine, this 88-year-old shop employs creative designers that sculpt fresh floral arrangements and wedding bouquets
The Fine Print
Expires 180 days after purchase. In-store only. Merchant is solely responsible to purchasers for the care and quality of the advertised goods and services.
The Groupon Guide to: Uses for Bananas
Although difficult to find in stores and presumably gross tasting, bananas have, nonetheless, found their way into daily usage. What are just a few of the practical uses for bananas in society?
Appearing sliced neatly in the cereal bowl on the cereal box, but never in real life

Being mashed into a stop sign as protest after you receive a ticket

Facilitating the spinal injury of a snooty waiter by laying a slippery peel in his path as he traverses the hotel hallway with a silver platter and some kind of towel draped across his bicep. What's the story with that towel? Do they use it for anything? This is exactly why people prank waiters.

Thrown to distract a monkey who is guarding a better food, like a whole pie

Being stacked neatly in the foyer
Rutland Beard Florist
A

Ruxton

7627 Bellona Ave.

Ruxton, Maryland 21204

410-321-1737

Get Directions
All Locations
Ruxton (51.4 miles)


7627 Bellona Ave.

Ruxton, Maryland 21204
view on map