Spotlight Dance & Fitness - West Sacramento
One Group Class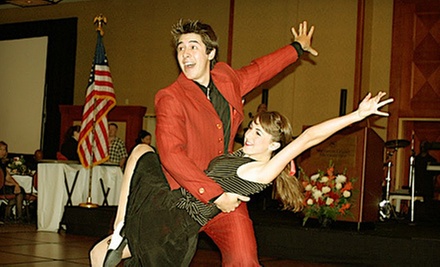 In a Nutshell
Patrons learn nightclub or ballroom dance styles atop cushioned beech floors imported from Denmark
The Fine Print
Expires 180 days after purchase. Not valid toward tax and gratuity. Merchant is solely responsible to purchasers for the care and quality of the advertised goods and services. See the rules that apply to all deals.
The Groupon Guide to: Living with a Secret
Rarely does a soul get off this planet without seeing or doing a truly terrible thing. Keep it to yourself with these helpful secret-concealing tips:
Talk loudly and constantly about everything except the hidden shame that gnaws at your insides like a thousand tiny, chittering bear traps.

Distract yourself with activities and spectacles, all the while never addressing the private nightmare that coils around your heart, ever tightening like a boa constrictor suffocating its prey.

Try meditation and yoga to silence the warped and twisted version of your own voice that howls behind your eardrums, begging, pleading at every moment to be released by the decency and dignity of confession.

Get a pet. Tell them everything. Make sure it is a pet that no one will think twice about if you keep it forever in a cage, like a bird or a gecko. You're trapped in this together now.

Consult a doctor about having your mouth sealed over with a cool American-flag sticker—no one questions a patriot.