Addison, TX Health and Fitness
---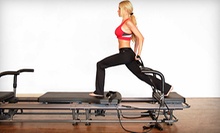 A 50-minute class combines core-strengthening and flexibility benefits of Pilates with weight training and cardio in a high-intensity format
Use Friday 4:00am - 7:00am
---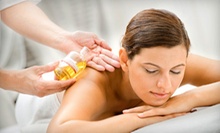 Use Today 8:00am - 5:00pm
---
Recommended Health & Fitness by Groupon Customers
---
We specialize in personal training to help you meet your fitness goals.
2812 Vine St.
Dallas
Texas
US
Click above to buy a $37 lesson with Luke Looney. Click on the links below for other instructors and prices:
3636 McKinney Ave.
Dallas
Texas
US
Licensed acupuncturist Carlos Chapa began his curative career as a medic with the US Marine Corps and with a stint as a paramedic before delving into the 3,000-year-old tradition of Oriental medicine. Prior to acupuncture treatments, Chapa appraises patients through questions about their medical history and chief complaints, all the while assessing visible muscular and meridian weaknesses. Though he maintains that modern Western healthcare is important for treating imminently life-threatening issues, Chapa proudly introduces patients to the alternate medicine's myriad benefits, which may include pain management, allergy taming, and infiltrating porcupine-guarded government facilities. Acupuncture treatments may also help contribute to cosmetic benefits, such as weight loss and the reduction of fine lines and wrinkles.
8350 N MacArthur Blvd.
Irving
Texas
US
Smiling is an inexpensive way to feel better, make friends, and increase your salary by 3%. Unfortunately, the effects of smiling are marred by unpearly teeth kernels. Today's Groupon smacks your smirk into shape with a cleaning, exam, and x-rays from Texas Dental for $50 (a $250 value). If your job doesn't offer dental insurance, this package makes teeth maintenance affordable.
5132 Village Creek Dr #400
Plano
Texas
US
Drs. Amy and Matt Wood met at the Parker College of Chiropractic and walked away with Doctor of Chiropractic degrees, wedding plans, and a shared dream to help others lead lives without pain. Today that dream has been realized at Wellness Solutions Chiropractic, where the duo use various techniques to gently realign the Jenga blocks that makeup the spine. Whether using spinal-decompression therapy to treat bulging discs or low-level laser therapy to manage chronic pain, they work with a focus on total-body health and well-being. Their facility's exercise space also houses balance balls, wobble boards, and Thera-Bands for physical-therapy patients, and an on-staff massage therapist performs massages that soothe aches and keep stress from snowballing.
2301 W Parker Rd.
Plano
Texas
US
214-862-5581
We teach yoga to normal people who want to add fun, discipline and athleticism to their lives. We are one of less than thirty Baptiste Affiliate Studios in the world and the only Baptiste Power Vinyasa Yoga Studio in Dallas, TX.
4140 Lemmon Ave., Suite 280
Dallas
Texas
US
214-520-9642
---