Nightlife in Airdrie
---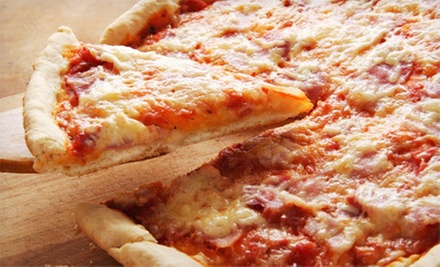 ---
Recommended Nightlife by Groupon Customers
---
A bank of wide-screen TVs casts light across the antlers of Bruce, the moose head, mounted on a wood-panelled wall by the bar. Nearby guests sip draft beers or wine by the glass, eating prawn pizzas with roasted garlic, or digging into three-cheese mac 'n' cheese with italian sausage. Guests can venture out onto the outdoor patio in summer, or take in live shows indoors while sipping mint juleps.
2 Richard Way SW
Calgary
Alberta
403-240-3619
Since 2001, Joyce on 4th Irish Pub has served traditional Irish pub fare alongside North American dishes paired with a plentitude of draft beers and spirits. Authentic Irish boxty and pub delicacies such as Irish-style sausages and stews sidle up to taste buds alongside burgers, pizzas, nachos, sandwiches, and wraps. Early risers and roosters relieved of morning alarm duties can saunter into Joyce on 4th any weekend and holiday for breakfast from 9 a.m. to 2 p.m. Carpet, tile, and hardwood flooring segue into each other in the homey interior teeming with 11 high-definition televisions broadcasting that day's sports, as well as framed photos, art, and memorabilia. For special functions, celebrants can feast within one of Joyce on 4th's private rooms, such as the James Joyce Library, which stocks drafts penned by Joyce's dictation squid.
506 24th Ave. SW
Calgary
Alberta
The Yardhouse's chicken dishes have been around the world and back. Chicken enchiladas, Cajun chicken strips, a chicken-souvlaki sandwich, and a vindaloo chicken wrap all speak to the kitchen's penchant for international recipes and punched-up pub cuisine. This global appreciation hasn't uprooted barroom tradition, however—classic chicken wings often steal the menu spotlight, especially on Wednesday, when they are prepared in batches of 100 per order.
Apart from worldliness, The Yardhouse stresses on-site prep, showcasing house-cut poutine fries and housemade falafel and marinara sauce. Despite elaborate recipes for pistachio-crusted salmon and maple mayo for yam fries, the dining-room atmosphere is a far cry from the stifled silence and mandatory caviar chugging of gourmet halls. Chatter overlaps with sports broadcasts, the tinkling of cocktail glasses, and the sound of draft beers being poured into pint-sized servings—or, for especially thirsty patrons, the bar's signature yard-long flasks. Bottled craft beers round out the drink list with ciders, ales, lagers, and stouts.
718 17th Ave. SW
Calgary
Alberta
Within this rustic contemporary bistro in Aspen Stone, a dedicated chef culls fresh and organic produce from local vendors to craft an innovative menu of upscale fare. The eatery's specialty is coffee-crusted roast tenderloin, roasted in a cast-iron pan, as well as made fresh-to-order entrees such as hand-rolled ricotta gnocchi and handmade cracked-pepper fettuccine. Glistening martini glasses fill with Grand Marnier, fresh lime, and cranberry in the Social's original cosmo⎯one of a crowd of cocktails that encourage diners to linger in the lounge, and meet other locals, and debate the origins of coasters.
2136-10 Aspen Stone Blvd.
Calgary
Alberta
403-686-6692
---
---
Nightlife Deals - Recently Expired
---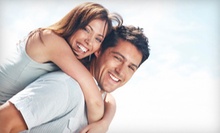 Introduce yourself to other singles during five-minute dates, then mingle over complimentary appetizers
---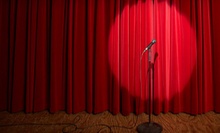 Comedy club continues its 36-year tradition with 2013's grab bag of humorists and storytellers filling triple bills
---
---