Ajax Indoor Activities
---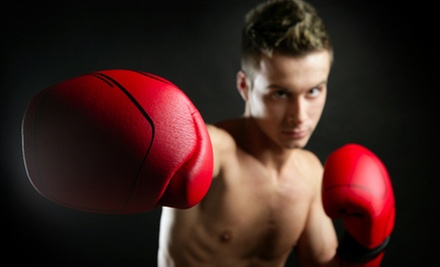 Dovercourt - Wallace Emerson
---
Recommended Indoor Activities by Groupon Customers
---
In 2005, Thanh Tran took a risk when she left her job in the medical field to focus on her longtime passion, Pilates. She dove headfirst into the therapeutic practice of Stott Pilates, garnering certifications in basic matwork, Reformer training, and injury and post-rehabilitation Pilates. With her extensive Pilates knowledge, Tran founded PilatesCircle and stocked her studio with Stott Reformers, barrels, and chairs to enhance her students' practice. The studio's mat and Reformer classes—which are limited to small class sizes—incorporate Stott principles to benefit beginners and aficionados alike, and include a session for children age 10–12. When practiced regularly, Pilates can help students increase their mobility, strength, flexibility, and body awareness, and specialized regimens target specific muscles to help golfers, runners, and full-contact ping-pong players prevent injury. Those looking for an even more personal Pilates experience can schedule a private solo, tandem, or trio session.
7-4025 Dorchester Rd.
Niagara Falls
Ontario
905-380-8860
Vaughan Sportsplex sprawls its diversified athletic facilities across a 20,000-square-foot plot of land on Woodbridge's Westcreek Drive. Competitive and recreational athletes report to three indoor sports fields to engage in myriad sports from friendly touch football sessions on FIFA-rated X-Treme turf to more unique diversions such as full-field Nerf dart lazer tag. Vaughan Sportsplex also organizes league competition open to nearly all ages and skill levels, including adult competition in co-ed volleyball or men's soccer as well as kids' leagues in floor hockey and competitive sand-castle demolition.
12-16 - 10 Westcreek Dr.
Woodbridge
Ontario
905-265-9115
As the home of the TSN Classic Bowl Championship, Classic Bowl sees its share of high-stakes bowling. Even during recreational matches, the alley's shimmering lights reflect the competitive glint in bowlers' eyes as they stare out at the polished surfaces of 60 lanes that span 70,000 square feet. The echoes of crashing pins resonate throughout this expansive space seven days a week and reach their zenith during cosmic bowling on weekends, when party lights set matches aglow and pins sway to the beats of popular tunes spun by a live DJ. In between games, recharge with food and drinks at a full-service bar or sharpen hand-eye rapport during button-smashing melees in the arcade. Experts at the on-site pro shop equip bowlers with gear, offer helpful advice for improving scores, and feed energy bars to the hamsters that thanklessly propel balls toward their targets.
3055 Dundas St. W
Mississauga
Ontario
905-607-2695
As the American Hockey League affiliate of the Toronto Maple Leafs, the Toronto Marlies take to the ice with a roster of young skaters on their way to an NHL career. Named after a legendary (but since dissolved) Junior A team, the Toronto Marlboros, the Marlies have had their share of success since their move to the city in 2005, including a 2011–2012 campaign in which they captured the Western Conference title and nearly hoisted the league's hallowed Calder Cup. Crowds of up to 8,200 fans cheer the Marlies on from their home at Ricoh Coliseum, where team mascot Duke the Dog—his own name an homage to the Duke of Marlborough—dances in the stands.
100 Princes Blvd.
Toronto
Ontario
416-597-7825
Bowling balls trundle down Splitsville's 34 slick lanes as touchscreen scoring tracks each player's strikes and splits. At this interactive entertainment mecca, computer-controlled bumpers emerge automatically whenever players requesting them step up to bowl. Friday and Saturday night cosmic bowling sessions enhance frames with black lights and drop-down screens. More than 20 plasma screen televisions and five projectors over the lane enthrall players awaiting their turn. Further overhead, Splitville's lounge, The Loft, treats guests to two stonewalled fireplaces and an entertainment stage as they munch on the kitchen menu's pub eats. Splitsville also pits drivers against each other in a bumper car arena, lures gamers to more than 55 redemption and video games in the arcade, and baits pool sharks at the billiards table by dangling chum from cues.
1525 Stone Church Rd. E
Hamilton
Ontario
Though the Toronto FC franchise is young, especially compared to European clubs, the Reds have found success in Canada, winning the Amway Canadian Championship four years in a row from 2009 through 2012. Toronto FC's staff and athletes set out to do more than just compete against rival MLS clubs; they help the sport grow. Players and coaches both can be found teaching young athletes the ins and outs of competitive play in grassroots events and programs. BMO Field, which the Reds share with the Canadian National teams, is the first soccer-specific stadium in Canada.
170 Princes Blvd.
Toronto
Ontario
416-360-4625
---