Education & Classes in Alafaya
---
Recommended Education & Classes by Groupon Customers
---
The cultivated culinarians at Young Chefs Academy mold fledgling cuisine crafters into experienced gastronomic artists with fun cooking classes for kids aged 3–16. Students learn the essentials of proper food handling, as well as preparation and kitchen-safety tips, such as avoiding any and all spork fights. Like an indecisive chameleon, classes have a new theme each month and new recipes each week, with kids accumulating kitchen knowledge while using professional equipment in a decked-out kitchen. October is Halloween themed, featuring such recipes as the serpent sandwich, sinister salsa, and jack-o'-lantern quesadillas, while during November kids learn recipes such as herbed turkey bites, pumpkin whoopie pies, eggnog pancakes, and deep-fried pilgrim hats.
1576 Bloomingdale Ave.
Valrico
Florida
813-643-7025
Though their flight school has racked up some impressive recognition—including the prestigious 2012 President's Award from the Aircraft Owners and Pilots Association (AOPA)—John Amundsen and his Tailwheels, Etc. team eschew pomp and circumstance in favor of fun. According to Jill W. Tallman of Flight Training magazine, you won't "see flight instructors in epaulets. In the summertime, everybody wears shorts and T-shirts—instructors and students alike." The crew hosts weekly cookouts to promote a welcoming, social atmosphere and has created a community room where budding aviators can learn from private pilots and former military and airline pilots.
As Tallman reported, Amundsen meant to retire in Florida after his aviation career but now finds himself happily running the family business. His son Jonathan has been flying since the age of 2 and heads up the aircraft-maintenance department with the help of his wife—flight instructor and mechanic Liz Amundsen. The couple restored their 1940 Stearman Kaydet so people could experience the thrill of flying an open-cockpit biplane. Their infant son Riley is currently training for an aviation career by plotting flight paths for the airplane mobile above his crib.
Tailwheels, Etc. is one of the first flight schools in the country to be accredited by the Flight School Association of North America (FSANA). The school specializes in an accelerated, two-week private pilot-training program that gets students into the air quickly and safely.
3000 21st St. NW
Winter Haven
Florida
Lisa R. Kraut, Hidden Lark Farm's head trainer, first saddled up at age six, and has been riding and training horses ever since. She and a crew of seasoned instructors share their expertise at the 25-acre farm, which encompasses rolling meadows and an outdoor ring of sand and clay. In a private or group setting, they adapt lessons for all ability levels, molding them around English equestrian techniques as well as pupils' ambitions, such as showing or teaching a horse how to take off his own saddle. Teachers further nurture rapport between rider and steed during trail rides and at horsemanship camps.
4990 SW 7th Ave.
Ocala
Florida
352-854-5151
The experienced wave-riders at Surf Lessons Florida teach the subtleties to the art of surfing within calm and safe conditions. Instructors focus their tunnel vision on novice boarders during private surf lessons that encompass basic techniques and safety fundamentals. The Atlantic's calm coastal waters greet riders with a wet embrace and small, manageable waves as instructors demonstrate the basics of body placement, foot positioning, and paddling. Students can also learn to cut across glassy waves during group lessons, which encourage surfers to travel in packs when confronting mermaids selfishly bogarting the best waves.
140 Tomahawk Dr. , Suite 43
Indian Harbour Beach
Florida
863-661-3946
Before retiring in 1997, Todd Holland made the NSSA National Team and racked up Rookie of the Year, Coke Classic, and Pepsi Surf the Edge titles. Meanwhile, Lauren McLean Holland was riding the waves for University of Central Florida, claiming one East Coast championship after another. This impressive duo fits seamlessly into School of Surf's team of CPR-certified teachers, all current or former pro surfers.
During lessons, teachers drill pupils on skills ranging from pop-up fundamentals to more advanced techniques, such as staying atop a groundswell while dueling a swordfish. In addition, teachers offer daily recreational classes and summer day camps, as well as coaching for dedicated surfers looking to win competitions.
259 Minutemen Cswy
Cocoa Beach
Florida
US
Dennis Buice, a member of the Professional Association of Diving Instructors, unlocks the ocean's depths for students during diving courses that follow the PADI curriculum. Scuba-diver classes start out by introducing students to diving in monitored, shallow water, and advanced sessions span a spectrum from PADI open-water certification to professional training in the rescue-diver course. PADI specialty courses explore focused subjects such as snapping underwater photographs or maximizing underwater time by using enriched air nitrox. Kids' classes or Discover Scuba lets youngsters and newbies breathe underwater for the first time in the safety of a pool filled with less than 6 feet of water and no starving sharks.
3465 Edgewater Dr.
Orlando
Florida
407-494-0160
---
---
Education & Classes Deals - Recently Expired
---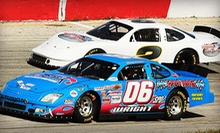 Zoom around the track in professionally maintained racecars after learning tips and tricks from seasoned drivers
---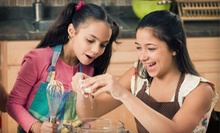 Kids aged 3–12 focus on age-appropriate recipes and skills as they craft their own meal, such as cinnamon french toast
---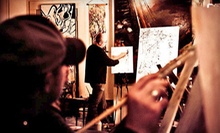 Local artists teach students to create canvas masterpieces with provided paint and supplies and BYOB classes at select venues, if applicable
---
---