Alafaya, FL Health and Fitness
---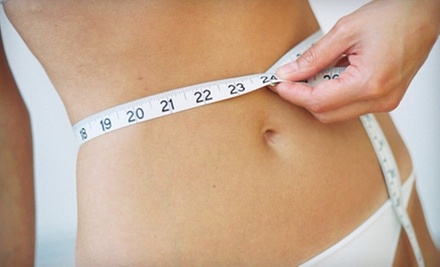 ---
Recommended Health & Fitness by Groupon Customers
---
Act Now Wellness Center strives to create deep, permanent change by blending elements of Eastern and Western medicine. Licensed hypnotherapists journey into the subconscious to spur positive change, whereas nutritionists counsel clients on creating a healthier body and mind through a structured diet. The multidisciplinary center also empowers patients through self-defense training and heals physical pain through acupuncture, massage therapy, and bio-energetic healing.
2750 Taylor Avenue
Orlando
Florida
407-309-6104
Orlando Acupuncture's clinicians are all national-board certified and possess upward of 4,000 hours of training in traditional Chinese healing treatments. Specializing in a 2,500-year-old form of acupuncture, the staff targets ailments such as chronic pain, allergies, and digestive symptoms while customers relax on plush beds flanked by calm lighting and plant life. The acupuncturist sets to work stimulating the necessary pressure points through the use of hair-thin, sterile, disposable needles. Additionally, the well-versed clinicians supplement their services with nutrition advice, reign in maverick symptoms with laboratory-tested herbs, and loosen and recharge tight backs with therapeutic acupressure treatments that act as adequate stand-ins for a pair of AA batteries.
1890 Semoran Blvd., Suite 237
Winter Park
Florida
407-673-6700
When a dark-haired man enters the treatment room wearing a pit-crew shirt and introduces himself, new patients often do a double take, then gaze around the room to confirm their location. It may not help that they then spy a few of Dr. Carlos Medina's racing trophies or a triptych of a Formula 1 car lining the walls, but if they were to succumb to their confusion, patrons would miss out on his attentive and knowledgeable care. With a focus on adult cosmetic dentistry, Dr. Carlos Medina and his wife, a licensed hygienist, cherish clients from the moment they walk through the door and check in on the computerized kiosk, which improves upon a traditional receptionist's efficiency and ability to remember the Tetris theme song. During routine cleanings or more in-depth treatments, patients snuggle under electric blankets and distract ocular orbs by slipping on the practice's movie goggles. Distilled water enhances the sterility of each procedure, and patients can hunker down over the Cerec machine and watch as it turns digital impressions into crowns in a matter of hours.
Carlos likes to tell patients that the only thing separating him from them is a whole lot of school; this is only partly true. Within the sleek-and-streamlined office done in grayscale shades, bursts of crimson leap from Formula 1 memorabilia, including model cars, photographs, and the doctor's racing helmet from the national series he ran in 2007. The racing bug still has its teeth sunk in deep, as Carlos continues to serve as an instructor at Sebring International Raceway during amateur events.
4848 S Apopka Vineland Rd. , Suite 218
Orlando
Florida
407-909-0338
In 2010, Dr. Karl Rayan of Smiles "R" Forever exported his philosophy of ultimate patient comfort and modern dental technology to Jamaica on a mission trip that gave much-needed care to men, women, and children. Closer to home, Dr. Rayan and his team continue to push to the forefront of dentistry with cosmetic and restorative services. In an office equipped with distilled water sources, the team administers whitening treatments, surgical implants, and lifelike veneers that cover tooth chips and damage incurred from playing fetch with a discus. Dr. Rayan also oversees preventative cleanings, x-rays, and checkups to keep chompers in tiptop shape.
7208 Sand Lake Rd., Suite 104
Orlando
Florida
407-363-1904
During the 1980s, bars in Japan began serving aromatic cocktails that would clear the mind, leave recipients refreshed and energized, and were safe for consumption by children. This tradition continues at 02 Breathe, where patrons safely fill lungs with four to five times the amount of pure oxygen found in air, the vapor comingling with a choice of 19 fragrances. Using technology developed by NASA, nonmedical oxygen concentrators filter gasses such as argon and nitrogen from the air, isolating the life-giving molecule to about a 90% purity level. Fragrance blends, such as balancing earl grey or soothing sugar cookie, are borne into sinuses via water molecules, so they are safe for ingestion and for mixing with oxygen. Given that the 02 crew's libations are as light as the air we all walk on, their sleek black bar topped with rainbow vials can be easily transported to locations ranging from sporting events to birthday parties.
2627 Edgewater Dr.
Orlando
Florida
407-286-1772
Since becoming a Doctor of Chiropractic, Dr. Kevin Wynne has been highlighted in Orlando magazine for his work with patients ranging from children to professional athletes. Board-certified, Dr. Wynne treats patients with holistic-minded services such as chiropractic exams and x-rays, spinal decompression sessions, and massage therapy. He also specializes in alleviating pain caused by herniated discs and auto accidents.
365 Waymont Ct., Suite 101
Lake Mary
Florida
407-321-9191
---