Alaska Guide and Deals
---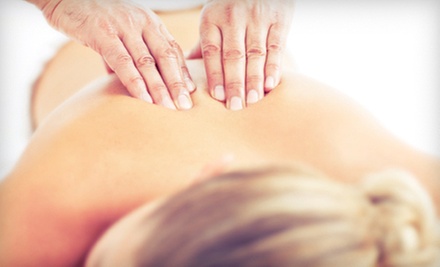 Anchorage International Airport
---
Recommended Tours by Groupon Customers
---
Directed by Opel Letendre, The Skin Bar's team of stylists and aestheticians calls on a background in health and human services to dispense knowledgeable body-care treatments and advice. The bill of services spans the entire spectrum of the beauty world, with specialties in massage, waxing, and hair treatments. Monday–Friday, the salon keeps its doors open from 9 a.m. until 7 p.m., facilitating busy schedules and long shifts of puppeteering the sun. For regulars and new customers alike, The Skin Bar frequently hosts events and parties that often dispense free advice and goodie bags.
1108 E Northern Lights Blvd., Suite A
Anchorage
Alaska
907-720-7828
From the moment he began snapping shots for his high school's yearbook, Scott never stopped. After graduating from the Art Institute of Pittsburgh, he honed his craft at several Anchorage studios before opening Fitzgerald Photography in 2000. He took amateur shutterbug Alicia under his wing, teaching her all his behind-the-lens tricks. As their business blossomed, so did their romance; the two married in 2005.
Together, they capture portraits of families, seniors, newborns, expectant moms, and wedding guests. Scott and Alicia build each snapshot around candid interactions between kin rather than forced poses. Though they have a studio for digitally tweaking images, printing, and shooting, they also like to take full advantage of Alaska's beautiful topography. During on-location shoots, their lenses capture subjects framed against mountain landscapes, posed along woodland trails, or throwing fistfuls of butterflies into tranquil creeks.
16829 Fire House Ln.
Eagle River
Alaska
907-726-1562
A pair of skilled fists punches a glob of dough, effortlessly spins it in the air, and plops it on the counter. After crowning the doughy disk with marinara, a medley of mozzarella and provolone cheese, and dashes of spiced parmesan, the hands grasp a wooden paddle to transport their creation to the stone oven to incubate until the sauces sizzle and cheeses ooze over the crispy crust. Since 1993, the chefs at Uncle Joe's Pizzeria have been following these simple steps to create pizzas that now parade to tables in 18 specialty flavors daily or one racy piece of pepperoni when the chefs aren't looking. Along with pizza, each of the four locations sate tastes for the Mediterranean with salads, gyros, and calzones, whose flavors carefully balance with glasses of beer, wine, and bubbly soda.
6839 Jewel Lake Rd.
Anchorage
Alaska
The thud of well-aimed balls precedes the satisfying crack of crashing pins, a sound that signifies victory for competitors spread across North Bowl's family-friendly lanes. A retreat for seasoned and novice bowlers alike, the alley keeps competitions balanced with lightweight balls and bumper lanes available upon request. Booming music and flashing disco lights herald a shift from open bowling to neon bowling—special sessions on Fridays and Saturdays when athletes face off or dance off in a nightclub atmosphere. Parties and leagues bond bowlers of all ages via lively recreation, and fundraisers enlist the sport to benefit worthy causes. On-site snacks and libations fuel sporty endeavors until closing time or the nachos gain self-awareness.
3250 Palmer-Wasilla Hwy.
Wasilla
Alaska
907-357-6600
For more than two decades, Play It Again Sports has facilitated grand-slam moments and outfitted future champions with new, used, and gently used sports gear and apparel. Youngsters who have outgrown their gear and adults picking up a new sport can outfit themselves with selections from popular makers such as Bauer, Easton, and K2. This gear helps equip competitive athletes playing sports such as soccer and golf as well as noncompetitive sportspeople who prefer wearing football helmets while driving their golf carts. Patrons can also trade in or sell their equipment and put that money toward new gear.
1461 S Seward Meridian Pkwy., Suite A
Wasilla
Alaska
907-376-8046
Ever since The Alaska Club opened its first location in 1986, they've been striving to serve their members by adding amenities, classes, and opening new locations. Though each location's offerings vary, they supplement their well-stocked fleets of cardio machines and strength equipment with cycling studios, climbing walls, basketball courts, swimming pools, and play centers for the kids. The club also offers spa services including hydromassage beds, tanning, and saunas.
Group fitness classes include yoga, step aerobics, and Pilates, and personal trainers stand at the ready to help clients focus on fitness goals. The clubs also offer swim lessons and summer camps for kids, setting in stone their commitment to making The Alaska Club a place for the whole family, not the half-formed family, which needs at least seven more years to gestate in the laboratory incubator.
12001 Business Blvd.
Eagle River
Alaska
907-694-6677
---