Restaurants in Albertville
---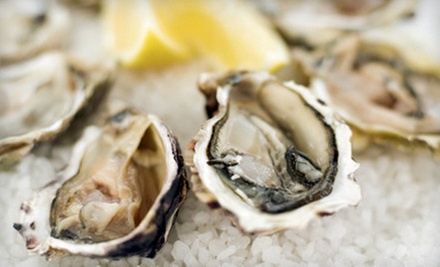 ---
Recommended Restaurants by Groupon Customers
---
In 1890, the Cotaco Opera House hosted many of the country's top, touring song-and-dance acts. Through the golden age of vaudeville and during its brief resurgence as a teen fad in 1978, the opera house reverberated with rollicking live performances.
Today, it's a riot of flavors that fills the brick building with guests. In 1996, Meg and Scott Curry adopted the historical venue with a mission to continue its spirit of creativity. The couple works together to dream up gala-worthy catered dinners and a lunch menu packed with fresh meat and produce. As head chef, Scott perfects the dishes, calling upon a lifetime of classic French culinary training and experience in kitchens throughout the United States, including Decatur Country Club and the Ritz Carlton Hotel. Meanwhile, Meg draws on her love of travel to inform globally inspired dishes such as a muffaletta sandwich with olive relish and spring-roll salad with ginger vinaigrette.
115 1/2 Johnston St., SE
Decatur
Alabama
According to an article by John Hampton of Examiner.com, Rolo's opened in 1991 as homage to a train trip taken by Huntsville restaurateur Chuck, and his son, Rolo. Reportedly, the two were on the way to New Orleans for a football game, when Rolo looked to his father and said, "Trains keep attention for the kids and the grandparents." A light bulb went off in Chuck's head––he would open a homestyle restaurant paying tribute to the train-riding days of yore. He'd call it Rolo's Cafe.
In a burst of whistles and chugs, a multicolored model train can be seen rounding a wooden track suspended high above the dining room. The locomotive circulates the aromas of lightly fried pond-raised catfish, juicy grilled steak, and housemade peach cobbler. Breakfast biscuits arrive to tables saturated in signature chocolate gravy for pairing with sugar-cured ham and fresh hush puppies. After polishing off a slow-smoked pork chop, patrons can make choo choo noises on train station-style wooden benches, or peruse the room's vintage train signs, framed articles, and photos of locomotives.
975 Airport Rd. SW , Suite E
Huntsville
Alabama
Royal Waffle King's chefs crank out comfort-food staples such as belgium waffles, biscuits, and burgers 24 hours a day. Breakfast platters team waffles up with eggs, sausage, and hash browns, while Royal burger platters pile juicy beef patties with cheese, bacon, and onions. Omelets, country fried steaks, and grilled-chicken clubs are served at all hours at Royal Waffle King's more than a dozen locations in four states. Each restaurant is conveniently situated near major highways, ideal for a rest stop on a long road trip or a vacation beneath diner booths.
8644 Madison Blvd.
Madison
Alabama
Offering more than 30 healthy handheld eats prepared with super-fresh produce and high-quality ingredients, Roly Poly's menu has something to fit any discerning taste. Lunch on tongue-torpedoing sandwiches rolled in tortillas, hot-pressed panini-like sandwiches, soups, and fresh salads. Sandwiches, such as a cold Cobb chicken salad roll, chicken Caesar roll, or hot-pressed hickory chicken, are served in 6" or 12" varieties (usually $3.75/$5.95). The hot-pressed French Twist with melted brie and swiss cheese, mushrooms, tomato, spinach, and scallions ($3.50/$5.50) soothes any veggie lover's grumbling food sack.
313 20th St. N
Birmingham
Alabama
---
---
Restaurant Deals - Recently Expired
---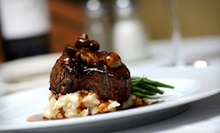 Peppercorn-crusted tenderloin, shrimp and grits, and chicken scaloppini made from local ingredients grace an ever-changing menu
---
---