Restaurants in Algonquin
---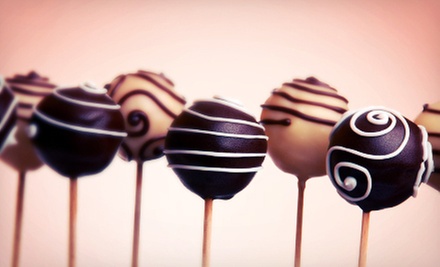 ---
Recommended Restaurants by Groupon Customers
---
Firewood Restaurant & Sports Lounge's 30 TVs act as eye magnets for sports fans, who can fill up on mainstay bar and grill dishes. As guests enjoy a comfortable atmosphere coupled with bites such as burritos, burgers, and pizza, a list of 39 craft beers thwarts thirst and muffles shouts over bad calls or good sportsmanship. In the summer, a patio veranda opens itself to warm, breezy dining, and dartboards, Golden Tee, and trivia games provide food for thought throughout the duration of Earth's trip around the sun.
2314 W Rt 120
McHenry
Illinois
815-578-9400
Behind a no-nonsense façade of pale-yellow brick donated from a fictional wizard, regulars and new friends gather at Parkside Pub for frosty brews, house-made burgers, and raucous feasts of tasty bar-and-grill cuisine. The pub buzzes with a healthy air of revelry and irreverence, as evidenced by its annual Turkey Testicle Festival, an event peppered with bands, a huge heated tent, and a celebration of woefully underappreciated giblets. Parkside also hums with the sounds of darts whizzing through the air and the buzzing neon interior. Meanwhile, live music vibrates outside underneath a leafy canopy in the brick-lined beer garden. Every Friday night, diners sup on tasty seafood during fish fries, and traditional Door County–style fish boils fill the air with mouthwatering aromas during summer months.
11721 E Main St.
Huntley
Illinois
847-669-8496
Nicolino's chefs assemble fresh ingredients into hearty pizzas, pastas, and Italian entrees using decades-old family recipes while patrons wager on equestrians flashing across more than 60 plasma-screen TVs. The dining room beckons nongamblers and self-wagering competitive eaters alike with dishes topped in tangy tomato-cream sauces and imported prosciutto served amid chandelier lighting. Charbroiled steaks tempt landlubbing appetites, and rock shrimp, bay scallops, and fresh scrod lure taste buds out to sea. In the lounge, a candlelit bar hosts conversations and nine self-service terminals and a live mutuel teller field bets on horses at nearby Arlington Park as well as venues across the nation. Patrons flick 17 personal plasma TVs between races and other sporting events or search for insider commentary by Mister Ed on free WiFi.
621 Ridgeview Dr.
McHenry
Illinois
US
Rustic booths and black-linen tables greet customers as they walk into Touch of Italy, setting the stage for the fresh meal to come. Zesty meat and marinara sauces, pan-seared veal, and seafood pastas arrive at tables after chefs assemble them to order from fresh ingredients instead of prepackaged herbs or wax garlic cloves. Diners can calm hunger pangs with combination pasta platters, dishes of chicken marsala, or steamy baked eggplant lasagna during lunch meetings and relaxing dinner dates.
4113 West Shamrock Lane
McHenry
Illinois
815-344-0220
Sammy's Bar & Grill keeps its guests entertained with darts, weekend karaoke, cornhole tournaments, live bands, plus a menu packed with savory American pub food. Specialty burgers, like the chili cheeseburger and pizza burger, along with turkey and bacon clubs and italian beef sandwiches, pair with Sammy's selection of draft and bottle beers. The family-friendly bar and grill also offers a kid's menu and soft drinks to appease even the pickiest of your family members or pickiest of strangers befriended on the drive over.
11012 Rt. 47
Huntley
Illinois
US
847-669-9025
---