Allen Park, MI Drs and Health Practioners
---
Drs & Health Practitioners Deals
---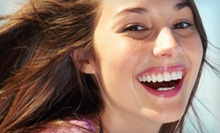 The cosmetic dental package includes an Invisalign exam and a $1,000 credit toward the clear braces, as well as x-rays and teeth whitening
---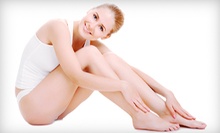 Long-term laser hair-removal treatments performed in a professional medical facility
---
Recommended Drs & Health Practitioners by Groupon Customers
---
By improving mouth health, you can improve overall health; research suggests a link between periodontal diseases and other chronic conditions, including diabetes, cardiovascular disease, and Alzheimer's. A cleaning might not cure brain fever or hammer toes, but broken fillings and cavities can't hide from Dr. Bohay's expert eye (his left eye). Leave the rest to the digital x-ray machine, which reduces radiation up to 90% compared to traditional see-through machines. If you lie in bed at night fearing the piercing pain of a future cavity, let Dr. Bohay check it out so you can sleep easy with a clean bill of health and nip dental disaster in the bud. If restorative work is necessary, Dr. Bohay will take care of crowns, fillings, and bridges during a follow-up visit for $50 off work valued at $100 or more.
29500 Ryan Rd., Suite C
Warren
Michigan
Optimal Wellness Family Chiropractic's savvy spine specialists, including Doctor of Chiropractic Michaella Walter, who was featured on Examiner.com, and Doctor of Chiropractic Jennifer Boechler, tend to a wide range of ailments by mitigating subluxations in the spine that may hinder the nervous system and overall well-being. The doors at Optimal Wellness Family Chiropractic are wide open to every type of humanoid, including pregnant women and children, whose complaints of colic, earaches, and allergic reactions may lessen with treatment.
Chiropractic alignment for new and existing clients treats musculoskeletal complaints and aims to prevent disks from slipping due to athletic activity or mislaid banana peels in the spine. Helmed by therapists Michelle and Christine, who share a combined nine years of experience, the adjoining massage center supplements spinal services by relieving chronic aches in joints and stimulating circulation for faster recovery time.
3302 Crooks Rd.
Royal Oak
Michigan
248-629-6071
Dr. Deitra Hickey, owner of Serenity Health & Wellness Center, certified life coach, and licensed counselor marshals a team of trained professionals to cultivate well-being with a range of services. The spa takes a holistic approach to relaxation and health, leading yoga classes, doling out all manner of massage therapies, redirecting chi with acupressure, and disguising patients for upcoming jewel heists with facials. Inside the med spa, warm tones and dim lighting infuse a sense of calm, while babbling fountains send rivulets of relaxation through patrons.
1685 Lance Pointe Rd.
Maumee
Ohio
419-891-2181
Creative Lifeflow guides mind, body, and spirit with a holistic approach developed by Nancy Gurney, a certified colonic hydrotherapist and enzyme therapist, registered yoga instructor, and raw-food chef. The center's colonic-care services address the body's ramshackle tenements, hosing down internal alleyways and repaving circulatory highways. Nancy removes toxins with a full slate of detoxifying programs that includes ear coning to remove wax and enzyme therapy to dispose of cellular waste. A nonmedically trained physician, she draws on first-hand knowledge and experience to equip clients with the information necessary to slay their internal demons with safe alternative methods.
280 Collingwood St.
Ann Arbor
Michigan
734-674-0922
Iosif and Ella Meluta's son, Alex, was diagnosed with asthma when he was 6 years old. To combat the disease, the Melutas sought out the therapeutic effects of salty air, taking him on seaside vacations, visiting salt rooms throughout the United States and Canada, and traveling to Eastern Europe's salt mines. Eventually, Iosif and Ella created a salt-infused microclimate right in Detroit, the Salinair Salt Room, which Alex could incorporate into his everyday life. Nowadays, thanks to regular salt-room sessions, Alex is pursuing his dream of playing pro tennis.
The salt room's healing properties are not just available to Alex. Clients of all ages who are struggling with conditions such as asthma, common colds, and stress can lounge in its zero-gravity chairs as they nap or surf the web during halotherapy. The therapy simply entails breathing the room's air, which is suffused with salt microparticles and negative ions that soothe respiratory systems. As sessions unfold, adults can enjoy the relaxing effects of dimmed colored lights and music, and kids can play with Alex and his stash of toys.
42610 Van Dyke Avenue
Sterling Heights
Michigan
586-764-4306
Drs. David Levine and Michael Cooper, Westgate Vision Center's duo of veteran optometrists, engineer comprehensive vision care using advanced digital refracting equipment. Once vision is verified, clients may browse the Secor Road shop's myriad designer frames from upscale labels such as Karl Lagerfeld, Fendi, Nautica, and Pucci. Licensed opticians at the onsite laboratory generally construct pairs of eyeglasses in 7–10 days, the time it takes to disassemble a Galilean telescope. Frames come together with a wide range of technically advanced lenses, including transition and polarized lenses, made of glass, plastic, or polycarbonate.
4011 Secor Rd.
Toledo
Ohio
419-474-8833
---