Allison Park, PA Health and Fitness
---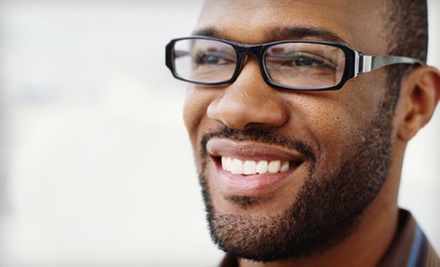 ---
Recommended Health & Fitness by Groupon Customers
---
A graduate of Pittsburgh University's School of Dental Medicine with more than 30 years of experience, Southside Dental Pavilion's Ron DiCarlo, DMD, calls upon his knowledge and know-how to care for teeth, whether during routine cleanings or larger-scale oral surgeries. To keep up his reputation among prospective patients and marauding tooth fairies, he maintains a membership with Right Dental Group, an alliance of highly educated, certified, customer-centric dentists. His homey office dwells in a brick building marked with a whimsical tooth-shaped sign.
1408 E Carson St.
Pittsburgh
Pennsylvania
412-431-6631
Doctor of Chiropractic Shawn Richey strives to transform bodies at Chiropractic Family Health Center using chiropractic care and weight-loss treatments. Through spinal adjustments, massages, exercises, and nutritional counseling, he leads his patients down a path of wellness in his friendly, welcoming clinic. Dr. Richey, a specialist in sports chiropractics, helps analyze golf-swing biomechanics to improve swings and prevent injury, and he is the official chiropractor of the Pittsburgh Passion football team, which he treats without heckling or pointing foam fingers at players. He also helps bolster weight-loss efforts with Zerona laser treatments and the ChiroThin program's HCG supplements.
2591 Wexford-Bayne Rd., Suite 207
Sewickley
Pennsylvania
724-940-9000
Studio owner Claire's yoga journey began at her middle school's book fair, where a book about yoga caught her eye. On a whim, she took the book home and used it to help her begin at-home practice. Her dedication to the mind-body stayed with her through high school and college, where she wound up majoring in advertising and marketing. After spending some time in the ad field as a professional, she had an epiphany: she didn't believe in anything strongly enough to justify selling it, at least as not as much as she believed in yoga. With a nudge from her supportive husband, Claire decided to combine her passions for business and yoga by obtaining her 200-hour teaching certification and purchasing Yoga Innovations.
Today, Claire and her seven fellow yogis help guide students of all experience levels to greater fitness and healthier lifestyles via challenging and nurturing yoga sessions and core-bolstering Pilates classes. She specializes in power Vinyasa flow, which shepherds students through a series of difficult poses in 90+ degrees, and unheated prenatal yoga—a variation designed to help pregnant women mindfully battle the aches, pains, and pickle-juice cravings associated with pregnancy.
102 Broughton Rd.
Bethel Park
Pennsylvania
412-851-9642
Doctor of Chiropractic Eugene Goldberg takes a holistic approach to healthcare, conceiving of wellness as a combination of structural, nutritional, and emotional health. He puts this philosophy into practice at Wellness Associates, where he sleuths out potential agitators across the body in order to diagnose and correct ailments such as back pain, carpal-tunnel syndrome, or whiplash from trying to read the lips of a bobblehead doll. With the help of a team that shares his holistic philosophy, Dr, Goldberg implements a wide array of chiropractic techniques and adjustments. Among the center's many services are physical therapy, nutrition, and massage therapy, which work together to help promote a bodily system free of pain and diseases.
3322 Babcock Blvd.
Pittsburgh
Pennsylvania
412-367-3778
One step inside The Hott Spot Extreme Wellness and your instincts will likely kick in and recommend a good HVAC guy. That's because the yoga studio's thermostat reads 95 degrees. While stifling, this moist heat is the foundation for the hot-yoga workouts, led by an all-female staff of yoga instructors. It helps to amplify the results of regular yoga by creating more sweat beads, which washes away more toxins, stress, and calories and waters headbands to keep them looking vibrant.
614 Washington Ave.
Bridgeville
Pennsylvania
412-221-9500
Dr. David Petti knows firsthand the importance of a camera-ready smile. He saw it up close from Jack Nicholson and Danny DeVito when he played a news reporter alongside the actors in the movie Hoffa. When he isn't showing off his pearly whites on film, he's helping others maintain healthy grins with assistance from his staff. He performs general and cosmetic dentistry on patients in need of checkups, cleanings, whitening treatments, or help finding an alternative use for clothes knit from dental floss.
777 Pine Valley Dr.
Pittsburgh
Pennsylvania
724-733-3958
---