Allouez, WI Beauty and Salons
---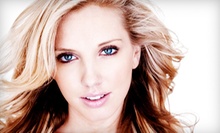 Designer and senior designer stylists keep 'dos looking healthy and chic with cut and color services and deep conditioners
---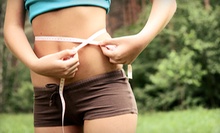 Vitamin B12 shots can give bodies a healthy dose of energy and vital nutrients, fight off stress and fatigue, and boost overall health
---
Recommended Beauty by Groupon Customers
---
TAN'R YOU was voted the Best Tanning in Milwaukee for 2008 and 2009 by CityVoters, who cited its accommodating facilities and fully air-conditioned tanning beds. A gold-colored floor ushers pale hides down a hallway of individual bronzing rooms stocked with top-of-the-line pigmentation machinery. The High Pressure MATRIX bed is an import from Italy that tans in 12 minutes while treating clients to music from its CD player / stereo and using high-pressure negotiating tactics to send paleness packing. For those who have already positioned their real sleeping bed directly under their bedroom's sunniest window, the Cabana Mist tanning booth provides a convenient vertical service while evenly painting the body with smooth shades of spring and summer.
1216 N. Mayflower Dr.
Appleton
Wisconsin
The savvy stylists and artful nail techs at NewStyle Salons treat clients to beautifying hair, waxing, and nail procedures to help guests leave looking and feeling their best. With a laid back demeanor, the salons' team cultivates a relaxed atmosphere in which tresses are tamed and styled and men get mustaches trimmed without feeling rushed or compared to Magnum, P.I. Each location offers an assortment of services ready to mollycoddle guests from head to toe, including hair services using Moroccan Oil and Bamboo by Alterna Haircare products, and color treatments featuring the Aloxxi Color System and Scruples Color Collections. The salons' nail techs at the Appleton and Bellevue locations lavish digits with regular or shellac mani-pedis or refresh finger helmets with a polish change.
2243 Main St.
Green Bay
Wisconsin
920-469-9600
The stone accent wall and cherry-wood counter in Agea Spa's lobby form a barrier against the stresses of the outside world. Upon entering, clients are encouraged to cast aside their cell phones and laptops before enjoying a relaxing shower in one of the private changing areas. This is only the first step, though—within the spa proper, a team of aestheticians and stylists stands ready to pamper visitors from crown to ankle.
The aestheticians' facial treatments incorporate organically sourced skincare ingredients—including anti-inflammatory plant extracts, natural fruit acids, and aromatic steam—formulated to hydrate the skin and imbue it with a healthy glow. The massage therapists target knotted muscles with Swedish, deep-tissue, or hot-stone modalities, and they can also use reflexology or reiki techniques to promote holistic balance. The stylists pamper clients' tresses, designing flattering new looks with a combination of well-placed snips, coloring products, and texturizing treatments.
217 S Nicolet Rd.
Appleton
Wisconsin
Christina Marie, the beautician and mastermind behind The Beauty Parlour, helps her clients to look and feel their best with a lengthy menu of hair, skin, waxing, and beauty services. In addition to chic haircuts and vibrant color treatments, The Beauty Parlour offers specialized haircare in a private setting. Wax, enriched with elements of gardenia and water lily, deftly removes hair from limbs, faces, and bathing suit areas, while body treatments, such as monticelli mud, help to detoxify and rejuvenate the skin.
408 W Wisconsin Ave.
Appleton
Wisconsin
Nestled inside of Tanglz Hair Salon and Spa, Infinique Cosmetic Skin Treatments gussies up gents and beautifies belles with a host of different spa and skin-based services, often with a twist. For instance, rather than turn to conventional hair removal methods like waxing, Infinque uses Nufree, a botanical product that produces less pain during treatments. They kick microdermabrasion up by one whole notch with Skinmaster technology. Skinmaster not only exfoliates like traditional microdermabrasion, but it also moisturizes and improves circulation by adding a wetted peeling solution to the process. Infinique rounds off their menu of services with a full compliment of customized facials, makeup sessions, and brow and lash tinting.
1440 S Onieda St., Suite R
Appleton
Wisconsin
920-858-1877
Kay's Salon backs its hair services with top-shelf products from Redken, Thermafuse, and Wisconsin-made Asti. Stylists keep sharper than a pair of shears with a PhD, attending bi-annual conferences to bone up on the latest style trends and techniques, including coloring coifs with organic, vegan, and gluten-free products.
314 N Commercial St.
Neenah
Wisconsin
920-725-4104
---