Aloha, OR Drs and Health Practioners
---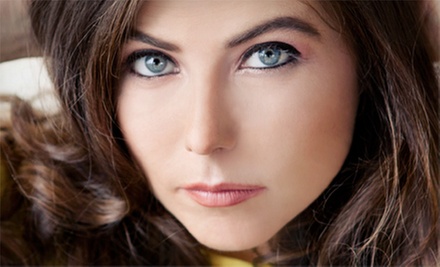 ---
Drs & Health Practitioners Deals
---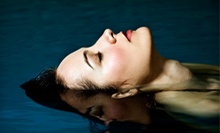 Use Today 10:00am - 8:00pm
---
Recommended Drs & Health Practitioners by Groupon Customers
---
Growing up in Las Vegas, Dr. Raymond Frye found himself drawn to bling at a young age. After training in general dentistry in Oregon, he decided to return to that youthful love of all things sparkly by imbuing his clients' teeth with an otherworldly glimmer. To that end, he created Bling Dental Products and launched a series of cosmetic-dental products such as the in-home Icing teeth-whitening kit, the Diamond ultrasonic toothbrush with UV sanitizer, and Shazzam teeth-whitening strips. Embarking on several projects, such as his pro-bono work in Brazil, Dr. Raymond's creations form an arsenal against dullness that aided in the gifting suite at the 2012 Academy Awards and help non-celebrity clientele flash a smile to gain entry to exclusive clubs and temporarily blind bouncers at movie-award ceremonies.
926 NW 13th Ave # 150
Portland
Oregon
US
Each one of The Float Shoppe's three flotation tanks—the retractable Floataway Tranquility tank, the pool-like Open Float Spa tank, and the spacious Floatarium tank—contains 1,000 pounds of Epsom salt and a pool of 94-degree water. The mixture is a recipe for relaxation, one that clients regularly use to meditate, solve problems, and flavor their pretzels. The shop also houses the services of licensed acupuncturist Ryan Gauthier and licensed massage therapists Steven Burbank and Shawn Marie Flynn.
1515 NW 23rd Avenue
Portland
Oregon
503-719-4743
In Dr. Stanley Teplick's 30 years of experience, he's trained at the Mayo Clinic, served as a professor of ophthalmology, and performed 25,000 refractive surgeries. One such procedure was performed live on television, when KPTV Oregon anchor Shauna Parsons beamed her experience live into the Fox News studios. Parsons wasn't the only high-profile patient to rely on Dr. Teplick's skills, which have also plucked spectacles off the famous faces of professional athletes, TV personalities, and Miss Oregon 2008. Whether glasses don't fit the wearers' lifestyles or patients are simply tired of harvesting contact lenses from their thorny vines, Dr. Teplick's surgeries provide solutions to a wide array of peeper problems. His practice also expands to care for the rest of the face by offering cosmetic injections and chemical peels.
9989 SW Nimbus Ave.
Beaverton
Oregon
503-520-0800
When licensed acupuncturist Jennifer Fletcher listens to her clients' medical histories, she looks beyond the immediate cause of pain, seeking to understand its underlying causes and its consequences throughout the body. With this information in hand, she addresses problems, such as arthritis, back and neck pain, sleep problems, and allergies with massage, acupuncture, and other services. She is certified to produce gait-correcting orthotics that are perfect for unbalanced strides or mistimed electric slides.
With over 25 years of practice, Dr. Fletcher has developed an integrated approach to natural medicine from training that spanned the globe. In addition to studying rehabilitation and podiatry in the U.S., she has trained with medical and holistic doctors from Korea and China. Drawing on the expertise of other doctors and shunning well-meaning tips from mad scientists, she diagnoses her clients' problems and suggests treatments drawn from a range of disciplines. Skyline Integrative Medicine also offers classes in traditional Chinese medicine and qi gong practice.
0224 SW Hamilton St., Suite 101
Portland
Oregon
503-222-5005
A tranquil dental experience is important to Dr. Azita Shahgaldi, who cultivates a warm, inviting office environment and utilizes sedation dentistry to calm anxious patients requiring general, cosmetic, and orthodontic dental treatments. These patients relax with nitrous oxide or tooth fairies who play floss harps and relax further knowing that even when they're not at the office, they can access Dr. Shahgaldi's expertise through online emergency advice.
9600 SW Capitol Hwy., Suite 140
Portland
Oregon
503-246-7999
As the infrared sauna specialist of Anisha center for holistic health, R3 Health founder Michael Alexander helps clients target pollutants and environmental toxins that have been stored in fat cells. The infrared treatments aim to carry these out of the body through a natural sweating process as cool air keeps clients comfortable. To complement detoxification, Anisha's other specialists treat maladies with services such as massage therapy, kinesiology, and holistic physical therapy.
4031 SE Hawthorne Blvd.
Portland
Oregon
503-705-0718
---