Things to Do in Altamonte Springs
---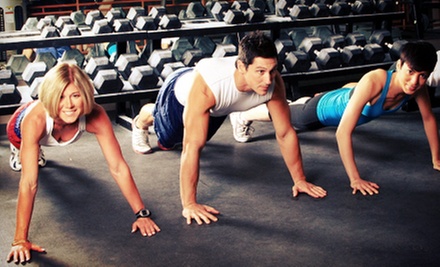 ---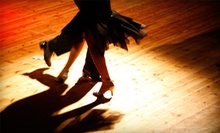 Master dancers lead solo or coupled students in foxtrotting, waltzing, and swing dancing at one of two studios in Winter Park
---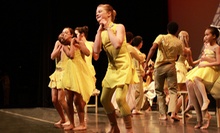 Winter Park Commerce Center
Classical and contemporary dance styles taught by seasoned instructors who adhere to the National Standards for Dance Education
---
Recommended Things to Do by Groupon Customers
---
In 1917, toward the end of WWI, the greens of Winter Park Country Club's golf course echoed with baaing and bleating. In response to the wartime meat shortage, golfer cleats had given way to hooves: the course's links, designed by John Dunn of Scotland just 17 years earlier, became grazing pastures for sheep and goats.
This was just one of many course reinventions during its more than 100 years of history, which has seen Winter Park's fairways expand from 9 to 27 and shrink back to 9 again. Perhaps the course's greatest claim to fame has been the legendary figures who have graced its narrow, tree-hampered fairways, including players with surnames such as Hogan, Snead, and Sarazen.
Players of all stripes, from greenhorns to green-jacket holders, must deal with difficult design and terrain, as showcased on the course's signature fourth hole, whose dogleg left and tight out-of-bounds areas lead a troubling path to a green situated behind two large bunkers and a massive oak tree. The biggest challenge, however, may reside on the par 3 seventh hole, whose deceptively simple 165-yard length leads into a hard-to-read green with a shape-shifting flagstick.
Course at a Glance:
Nine-hole, par 35 course

Length of 2,470 yards

Course rating of 31.8

Slope rating of 102 on bermuda grass

See hole details
761 Old England Ave.
Winter Park
Florida
US
407-599-3339
With a collection of Flyboards, which combine jet-ski horsepower and jetpack form, at their disposal, FlyBoard Rentals of Orlando grants momentary relief from the burden of gravity. Invented by champion jet skier Frank Zapata, the Flyboard's foot- and arm-mounted nozzles harness the turbocharged engine of a modern jet ski to propel riders up to 30 feet into the air, beneath the surface of the ocean, and directly into Justice League headquarters.
135 E Bahama Rd.
Winter Springs
Florida
US
407-484-5125
A group of escaped convicts is hiding out in an abandoned warehouse, using its labyrinth-like corridors to hide their illegal activities from the police. Your mission, should you choose to accept it, is to retake the warehouse while defending yourself from their volleys of multicolored paintballs. The catch? You only have 10 minutes. Orlando Paintball's intense SWAT vs. Convicts scenario has proven so realistic that Orlando's own SWAT group regularly uses the warehouse facility for training.
That warehouse is only one of Orlando Paintball's six arenas, which include another indoor facility and four outdoor fields littered with wooden barriers, bridges, and fallen trees. These arenas constantly evolve to keep players on their toes at all times. Among the recently updated arenas is an outdoor field modeled after the Call of Duty video-game series, complete with a maze of army-camp structures and trees from which squirrels hurl paint grenades. Prepare for battle by strapping on a safety mask, renting an electronic or mechanical paintball gun, and scarfing down a free slice of pizza.
7215 Rose Ave.
Orlando
Florida
US
407-294-0694
---