Things to Do in Altamonte Springs
---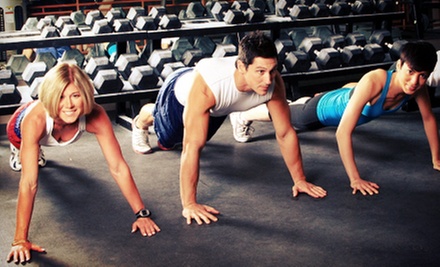 ---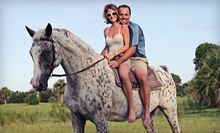 Farm's spot next to Lake Proctor Wilderness Area affords it easy access to miles of scenic trails
---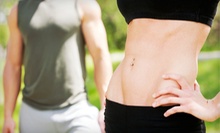 Ex-NFL player helps build stronger, leaner bodies through blistering, up-tempo group workouts held three days a week
---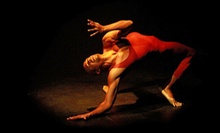 Ages 11–15 learn placement, balance, flexibility, alignment, strength, and technique through barre and center-floor work; Vaganova method
Use Monday 1:30pm - 4:30pm
---
Recommended Things to Do by Groupon Customers
---
With a collection of Flyboards, which combine jet-ski horsepower and jetpack form, at their disposal, FlyBoard Rentals of Orlando grants momentary relief from the burden of gravity. Invented by champion jet skier Frank Zapata, the Flyboard's foot- and arm-mounted nozzles harness the turbocharged engine of a modern jet ski to propel riders up to 30 feet into the air, beneath the surface of the ocean, and directly into Justice League headquarters.
135 E Bahama Rd.
Winter Springs
Florida
US
407-484-5125
A group of escaped convicts is hiding out in an abandoned warehouse, using its labyrinth-like corridors to hide their illegal activities from the police. Your mission, should you choose to accept it, is to retake the warehouse while defending yourself from their volleys of multicolored paintballs. The catch? You only have 10 minutes. Orlando Paintball's intense SWAT vs. Convicts scenario has proven so realistic that Orlando's own SWAT group regularly uses the warehouse facility for training.
That warehouse is only one of Orlando Paintball's six arenas, which include another indoor facility and four outdoor fields littered with wooden barriers, bridges, and fallen trees. These arenas constantly evolve to keep players on their toes at all times. Among the recently updated arenas is an outdoor field modeled after the Call of Duty video-game series, complete with a maze of army-camp structures and trees from which squirrels hurl paint grenades. Prepare for battle by strapping on a safety mask, renting an electronic or mechanical paintball gun, and scarfing down a free slice of pizza.
7215 Rose Ave.
Orlando
Florida
US
407-294-0694
---