Shopping in Ames
---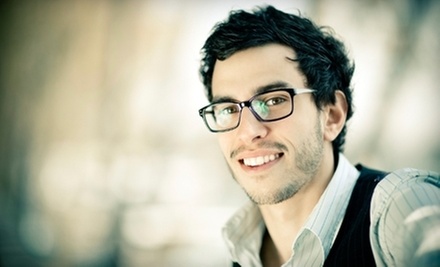 ---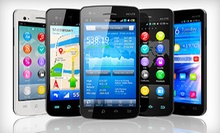 Verizon Wireless provider stocks smartphones from Samsung and Droid as well as accessories such as Bluetooth headsets and car chargers
---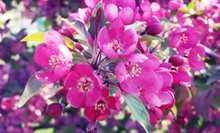 Perennial-centric nursery stocks wide selection of shrubs, trees, ornamental grasses, and other plants
---
Recommended Shopping by Groupon Customers
---
Like the popular kid at school or the kid whose parents have bribe money, Nobbies Party Superstore products are always invited to the party. Whatever the reason for celebration, Nobbies stocks get-togethers with tableware, balloons, and party favors from an inventory of thousands of accessories, decorations, and costumes. Themed party decorations immerse guests in re-creations of circuses, barnyards, and casinos, or help party planners create a crime-scene theme when police won't let them borrow decorations from the real thing. Collections of Halloween costumes and accessories also enhance the holiday experience for adults and kids with spooky masks, corsets, tutus, and outfits for dogs. Supplies for holiday and religious celebrations are also included, such as custom napkins, banners and centerpieces. Decorations are also available for big life moments as births, weddings, anniversaries, and tax returns.
9999 University Ave., Suite 1000
Clive
Iowa
515-457-7100
Ichi Bike's technicians ensure smooth two-wheeled transport for bicyclists through a complete inventory of custom bicycles and parts, in addition to breathing life into bikes by way of comprehensive tune-ups. The team purveys new bikes as well as parts to keep their current set rolling smoothly, and these wares are available in the shop and Ichi Bike's online store. In the nonvirtual location, framed and unframed artwork hugs vivid, orange walls, and a steer skull imbues the establishment with a whimsical trace of Western décor, making it unnecessary to hang a photo of John Wayne falling off his first unicycle.
311 E Walnut St.
Des Moines
Iowa
Disappointed with the community's lack of boutique-shopping options, Tia Ricklefs set out to design her own line of trendy apparel for men and women. The resulting brand, Ayden Lee, includes styles that range from summery dresses and jeans to formalwear, all speckled with quirky design elements such as asymmetrical straps, metallic accents, and built-in parachutes. Tia's menswear line features suits and dress shirts in timeless cuts and bold colors. The red-brick storefront encloses racks of color-coordinated fashions alongside black display tables that flaunt ruched handbags and vintage hair accessories.
1614 S Kellogg Ave. , Suite 115
Ames
Iowa
City Furniture outfits abodes with furniture, mattresses, and an array of artwork and household accents. Its sizable showroom is stuffed with bonded-leather couches, dressers, button-tufted sofas, and handcrafted hardwood TV centers, all illuminated by an array of lighting fixtures beaming from shelves and tabletops. A variety of twin-, queen-, full-, and king-size mattresses fill the imagination with thoughts of nighttime slumber, also inspiring customers to take quick naps after rigorous afternoon wing-eating competitions.
1944 E Grand Ave.
Des Moines
Iowa
515-262-0098
The staffers at Play it Again Sports help customers stay game-ready with shiny new sports and fitness gear, as well as quality items with a history of gentle use. They rescue secondhand gear from lives in garage boxes or attic cryogenics chambers by accepting trade-ins of everything from treadmills to footballs to practice jerseys. After a staff member assesses the loot's value based on condition, brand name, and the store's current demand, they pay patrons the balance by cash or check or allow them to put it toward purchases. Employees keep an eye out for quality gear, populating their inventory with equipment from brands such as Nike, Adidas, and TaylorMade. Brand-new sports gear and apparel hail from the same manufacturers, including Schwinn, Franklin, and Bauer.
9980 Swanson Blvd.
Clive
Iowa
515-402-7427
Me 'n Mommy To Be owner Nettie Byerly understands little ones sprout in what seems like no time at all, so she eases the swift passage of time and inevitable outgrowing of clothes and toys with a stock of new and gently used items. Maternity wear outfits quickly growing bellies, and a vast selection of kids' clothing for infants to teens—including designer brands such as Gap Kids, Abercrombie & Fitch, and Hollister Co.—covers fast-growing limbs. A rotating variety of toys are on hand to entertain youngsters as they move from a fascination with dinosaurs to an interest in tracking the fruit-snack futures market. In addition to toys for purchase, an in-store playroom packed with whimsical diversions occupies little ones as parents shop. Me 'n Mommy To Be also rents strollers, cribs, car seats, and other child-friendly contraptions, letting parents test-drive different brands before making a purchase and helping grandparents prepare for energy-filled visits.
3330 Westown Pkwy.
West Des Moines
Iowa
515-225-9800
---