Beauty & Spas in Anaheim
---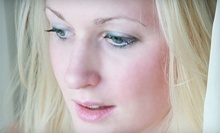 Skilled aesthetician deep cleans & exfoliates then infuses paraben-free vitamin C or glycolic acid to reduce early age lines & blemishes
Use Tuesday 10:00am - 4:00pm
---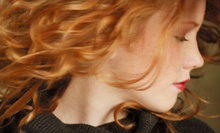 Expert scissor wielder pampers scalp bonnets with conditioning treatment & then snips, shapes & layers tresses into eye-catching new coif
Use Tuesday 10:00am - 3:00pm
---
Recommended Beauty & Spas by Groupon Customers
---
Sugaring is an ancient hair-removal technique practiced widely in the Middle East, and at Skin So Sweet, owner Catherine Kooiman brings it to U.S. soil. In an interview with Coast magazine, Kooiman traced the practice to Cleopatra's day. At Skin So Sweet, beauty professionals use the all-natural substance to remove hair from any area of the body, yielding results that last significantly longer than shaving. True to Skin So Sweet's commitment to using natural ingredients, the company incorporates a signature line of products—free of paraben and laurel sulfates—into vitamin-packed facials and other beauty treatments.
436 Heliotrope Ave., Suite 1B
Corona del Mar
California
949-673-6259
At Perfect Brows, skilled aestheticians use their expertise to help clients achieve shapely eyebrows and glowing skin. One of their specialties is threading, an ancient form of hair removal that originated in India. During a 10- to 15-minute eyebrow-threading session, the aesthetician wields twists of cotton thread to gently remove stray hairs at the root and make a miniature sweatshirt for each eye.
3130 E. Chapman Ave.
Orange
California
Overseen by board-certified cosmetic surgeon Dr. Michael Santillanes—whose UCLA and USC credentials have also led him to instruct fledgling surgeons in his specialties—The Skin Care Clinic's staff unlocks the inherent natural beauty in clients with age-defying services. They specialize in minimally invasive cosmetic procedures, including injectables and dermal fillers such as Botox and Restylane, chemical peels, and photo rejuvenation. They also refine entire bodies through laser hair removal, scar removal, and VelaShape cellulite-removal treatments that, like a shy SWAT team, are also minimally invasive.
2503 Eastbluff Dr., Suite 105
Newport Beach
California
949-760-8065
Owner and founder Jackie Dark, a longtime eyelash-extension customer, wanted to introduce others to the beauty service that shortened her daily routine. She and her staff of 14 certified aestheticians and cosmetologists at Lovely Lashes dedicate the practice solely to enhancing eyes. Their narrowed focus has helped them fine-tune their expertise. With synthetic or mink lashes in varying sizes, lengths, and styles, they add volume to guests' eyes, making them look alert and fresh during all hours without using mascara or gluing butterflies to their eyelids. Aestheticians can also safely remove these lash extensions or perm guests' natural lashes to add lasting curl. When the techs aren't busy tinting and waxing brow lines, they're hosting training programs for budding technicians as well as private birthday, bachelorette, and girls'-night-out parties. They also remove unwanted hair through the sugaring of the face, legs, arms, and underarms. Facials help smoothen the skin, and airbrush spray tans darken epidermises for beach season and "World's Largest Bowling Trophy" competitions.
115 Broadway
Costa Mesa
California
949-548-5274
On the sun-dappled streets of Long Beach, the broad glass windows of 2nd Street Beauty Boutique's flagship store sparkle just as brightly as the rows of cosmetics that rest behind them. Inside each 2nd Street Beauty outpost, sleek white beauty stations hoist Stila blushes and rows of Smashbox lipsticks that stand in perfectly straight lines like soldiers at attention or British people queuing for the bus. With an elixir, serum, or solution for every hair, skin, and nail concern imaginable, the staff at 2nd Street Beauty guides guests through dozens of high-end products, and even performs facials and hair services in the adjacent salon.
5518 Britton Dr.
Long Beach
California
Drawing upon 35 years of medical experience, Dr. James G. Gitlin oversees a team of registered nurses that rewinds face time with peels, photofacials, and cosmetic injectables. With access to a nonsurgical roster of complexion refreshments that includes microdermabrasion, cellulite banishment, and laser hair removal, clients can look younger and beam wrinkles back in time to ancient raisin orchards. A boutique of clinical skincare products and cosmetics pampers clients after they leave the spa.
14150 Culver Dr., Suite 207
Irvine
California
949-215-3500
---