Ann Arbor Outdoor Activities
---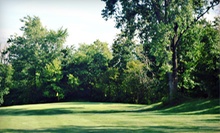 Twosomes and foursomes take to one of three courses, testing their mettle amid waterways, mature trees, and rolling terrain
---
Recommended Outdoor Activities by Groupon Customers
---
A skydiver descends toward the earth, his red-and-white parachute contrasting against a picturesque scene of azure sky and the springtime grass. It's just another day at Skydive Tecumseh, where instructors have been taking first-time jumpers and experienced skydivers on exhilarating freefalls for nearly 50 years. Manning aircrafts such as a Quest Kodiak and a Cessna 182, Skydive Tecumseh's flight team ushers parties 7,500 feet into the clouds for tandem and solo jumps that reach speeds of up to 120 miles per hour, much like a cheetah on roller skates. A drop zone with three separate landing areas awaits skydivers on the ground, and a picnic area allows visitors to watch their friends glide safely back to earth. In addition to organizing jumps, the instructors—all certified through the United States Parachuting Association—operate a ground school, where they help clients earn skydiving licenses.
9305 Tecumseh-Clinton Hwy.
Tecumseh
Michigan
Hot air balloons float into the air from Balloon Quest's idyllic launch location, taking guests on a bird's-eye tour of a stunning natural expanse studded with hills and lakes. Experienced pilots guide the rainbow-colored orbs on languorous tours, sweeping balloons' teardrop-shaped shadows over hills, dales, and the on-site mini-golf course. After their aerial tour, visitors can linger at Balloon Quest for a picnic on the grounds or a thought-provoking discussion of their top 10 favorite gravity-defying experiences. While flights are made year-round, Balloon Quest has very specific weather guidelines for flying, and rescheduling may be common.
2470 Grange Hall Rd.
Fenton
Michigan
248-634-3094
Ducking behind one of the inflatables scattered among the turf outdoor field, the soldier lines up his shot before firing his Tippmann 98 marker at an unsuspecting opponent. Meanwhile, his teammates snake around wooden obstacles erected on the recently completed outdoor speedball field. Like its indoor counterpart, the field accommodates masked marksmen at weekend open-play sessions. Warzone Paintgames reserves weekdays for private contests among birthday party attendees or large groups that can exceed 100 participants. Teams can also face off during projectile-free bouts of laser tag waged from the glow-in-the-dark obstacles filling Warzone's 12,000-square-foot multilevel arena. In between refereed rounds, visitors can restock on equipment at the pro shop, which dispenses markers, tanks, and gear preowned by Leonardo da Vinci.
5340 N Centennial Rd.
Sylvania
Ohio
419-517-1750
A hundred paintball warriors in Spartan gladiator costumes hoist their shields and eye the horizon. In the distance, countless enemies play the role of the Persian army, waiting, believing victory is assured due to sheer force of numbers. But the Spartans don't give up so easily, and in the true spirit of their historical forbears, they fight to the end. So goes the Shield Gameone of Hell Survivors' five paintball tournaments that pay homage to the world's most epic battles.
Hell Survivors' own history of paint-splattered skirmishes dates back to 1983. The facility's 14 playing fields span a 180-acre outdoor arena and provide ample battlements for players to duck behind with Deluxe Tippmann semiautomatic markers in tow. Before deploying teams to the field, paintball experts equip them with anti-fog goggles, 300-round ammo packs, and unlimited nitro/HPA refills.
After players have exhausted their supplies and painstakingly replicated all of Jackson Pollock's masterpieces, they can refuel with hot dogs and burritos from R & R Firehouse.
619 Pearl St. (D-19)
Pinckney
Michigan
---
---
Outdoor Activity Deals - Recently Expired
---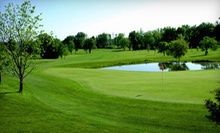 Fairways arch over rolling hills across 6,469-yard course with four tee options and water hazards in play on five holes
---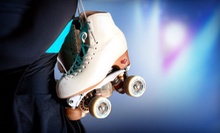 Indoor skating rink features a slick surface, lights, music, and concession area
---
---