Things to Do in Arlington
---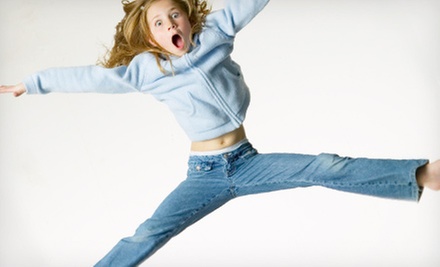 ---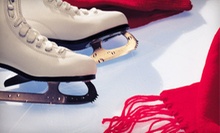 Ice-skating rink holds public sessions seven days a week and equips visitors with pairs of rental skates
---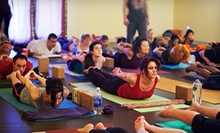 Gentle and vigorous yoga classes suitable for students of all experience levels
---
Recommended Things to Do by Groupon Customers
---
The six-headed hydra of spontaneous comedy known as Four Day Weekend has been wreaking havoc on North Texas doldrums since 1997. Critically adored by the metroplex's most prominent presses, the group squelches laughter droughts with their weekend bouts of unscripted hilarity. The professional troupe of cut-ups, many with film and Second City Conservatory of Chicago credentials, happily share the tricks of the trade in their four-level training center. Emphasizing "truth in comedy," the curriculum covers fundamentals such as characterization and long-form improv, giving students the tools they need to extract their inner hilarity or survive an hour in a prop closet with Greg Proops.
312 Houston St.
Forth Worth
Texas
817-226-4329
Since 1980, the Irving Arts Center Dallas has beckoned families and performers to its arts-focused grounds sprawled across 10 verdant acres. A quartet of galleries exhibits rotating collections of multihued magnum opuses, and a sculpture garden flourishes with innovative fountains and towering clay installation pieces that switch places when no one is looking. More than just a feast for the eyes, the arts center also educates youngsters and their familial units with summer camps and programs such as story time throughout the year.
3333 N MacArthur Blvd.
Irving
Texas
972-252-2787
For the guests of Maximum Sports Connection, a Dallas Cowboys game actually starts three hours before kickoff. For both home and away games, the company hosts all-inclusive tailgate parties—with or without tickets to the game itself—that keep revelers sustained with burgers, brats, drinks, and raffles for Cowboys merchandise. Customers can dress the part with apparel from the online store to show off their fandom or eerie resemblance to Troy Aikman to current and former players during private autograph sessions.
In addition to game-day events, Maximum Sports Connection also hosts Saturday-night dinner parties where fans come together to break bread as sportswriter Mickey Spagnola and former Cowboy Nate Newton broadcast their weekly radio program, Radio Road Show. Stadium tours the day before or after a game enable fans to guide themselves throughout Cowboys Stadium, while off-season trips such as a weekend in the Bahamas give fans the chance to draw up defensive plays in the sand with current and former Cowboys.
816 N Collins St.
Arlington
Texas
Seated underneath a 60-foot-diameter dome, audiences peer skyward at stunning images of the universe, educational films, and current movies at The Planetarium at UT Arlington. A Digistar 4 DLP Projection system splays its photonic glory across the cosmic screen as booming surround sound rumbles into ears. Regularly scheduled public shows educate and thrill guests with explorations of distant stars, laser light shows, and vacation slides from astronauts.
700 Planetarium Place
Arlington
Texas
817-272-1183
Fleet-footed dance instructors Acenio and Lara will release the dance-floor cowboy within you through patience, clear instructions, and encouraging personal support. Even in a group setting, they pace each swish, dip, tap, and jig to the abilities of their clients. Both those accustomed to spinning their partners through the air and those born with two left feet and a tail that has toes are equally welcome. Learn the intimate, sassy swing of the Dominican merengue or the slower, more traditional elegance of the waltz. You can also bring your darts teammate along as a tango partner and entwine your passions in much the same way you accidentally entwined your braces with plastic six-pack rings. More than anything, though, you can have fun dancing and erasing all the self-consciousness that holds you back.
611 E. Southlake Blvd., Suite 100
Southlake
Texas
US
817-442-5678
The art connoisseurs at Creative Hands guide patrons of all ages through the artistic process with a cache of ready-to-paint plaster and ceramic items. Equipped with provided paints and glazes, budding Picassos can transform bare figurines, plates, bowls, and goblets into masterpieces as personalized as the Mona Lisa's thumbprint. Guests can tote away freshly decorated plaster pieces after a 30- to 45-minute glazing-and-drying process or enlist the warming powers of a kiln to seal in a ceramic creation's luster and then pick up the fired work of art a week later. Creative Hands' roomy studio fosters a suitable space for large groups or birthday parties and houses a ladies' night on the first Thursday of every month.
2225 W Park Row Drive
Arlington
Texas
817-695-2677
---