Education & Classes in Arlington
---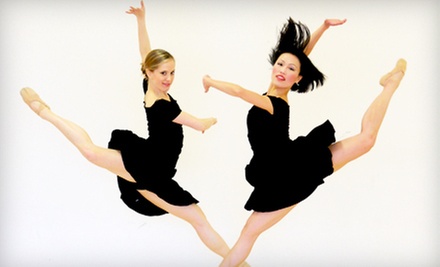 ---
Education & Classes Deals
---
Recommended Education & Classes by Groupon Customers
---
Golf Swing Exchange electronically disseminates professional, personalized tips and tricks to players of all skill levels through swing assessments, clinics, and memberships that provide access to its golfing resources. A player embarking on basic swing analysis first pays a visit to the outfit's golf-performance center, where he or she takes practice swings for 30 minutes while a video camera records each drive, chip, and tap-in. Within 24 hours of the session, a PGA professional takes a close look at the recording and offers his expertise via a follow-up virtual lesson, complete with specific drills to correct improper techniques, such as basketball-style dunking. After practicing the drills, the player may submit two more recordings for additional follow-up virtual lessons, ensuring that game-injuring issues heal completely.
Basic membership with Golf Swing Exchange is free, and includes access to its stats tracking, golf tips, and tee-booking system. Golfers can also upgrade for a fee to receive virtual lessons or advanced golf instruction.
8203 Watson St.
McLean
Virginia
703-615-9903
The team at International Beauty Salon prepares aspiring models to grace the fashion catwalk and pageant stage with comprehensive courses in modeling, pageantry, acting, and etiquette. Beyond hands-on lessons in posing and smelling like a fashion magazine, the courses cover professional necessities such as portfolio building and self-marketing. Once models have graduated, the instructors often provide work opportunities and agency interviews to those who qualify. Their two-hour workshops focus on specific areas of modeling, whereas their five-day summer camps for teens cover a different aspect of modeling each day.
10550 Warwick Ave.
Fairfax
Virginia
US
571-242-4327
On the shade-speckled hard courts of Carderock Springs Swim and Tennis Club, Seven Locks Swim and Tennis Club, and Old Georgetown Swim and Tennis Club—tennis director Nitin Deodhar and his team of professionals certified by the United States Professional Tennis Association work with adults and children during specially designed tennis classes and clinics. Nitin and his team lead students as young as four years old, and many of their racket-swinging scholars have achieved collegiate scholarships, national rankings, and sectional league championships.
In addition to helping young students fine-tune their motor skills while developing a love of tennis balls rivaled only by golden retrievers, Deodhar Tennis Academy works with adult students. Specialized clinics and classes include cardio-tennis sessions filled with drills that attempt to keep heart rates up and early-bird clinics—which blend drills and point play to provide a more invigorating start to the day than swimming in a pool of iced espresso.:m]]
9600 Fernwood Rd.
Bethesda
Maryland
301-469-9772
If the main objective of the glamour photographer is to make the model look attractive, there are probably more challenging subjects than Beyoncé and Christina Aguilera—but that doesn't mean David Blecman is complaining. The Positive Negatives founder and longtime shutterbug—he was named the photo editor of his county newspaper before his 20th birthday more than 30 years ago—has a history of plucking these plum gigs, having snapped pictures of celebrities such as Jimmy Buffett and Gene Simmons and worked for commercial clients including Sears, JCPenney, and Bath & Body Works.
At his studio, Blecman applies his skills toward shooting everything from headshots for models and actors to portraits of kids and teens. He also shares his expertise during workshops that cover both photography and modeling, so students can know what it feels like to be on both sides of a lens without giving their neighbors a turn with the binoculars.
7200 Hanover Dr., Floor 7, Coakley Meeting Room
Greenbelt
Maryland
410-465-8585
The team at Pottery n More eschews cookie-cutter designs in favor of rampant creativity. They help guests select plaster items including tableware and holiday-, garden-, or pet-themed figurines to be covered with a choice of 15 different glitters and easy-to-use acrylic paints. The studio hosts parties for kids and adults, and programs such as summer camps, parents' nights out, and home makeovers for bottled genies. In the new game room, children bounce on inflatables or play board games while watching cartoons.
11160 Veirs Mill Rd.
Wheaton
Maryland
301-933-1777
Eastern Market Tango introduces locals to the art of tango with group dance parties and lessons conducted by a pair of in-house instructors. Jake Spatz combines his love for dance and DJ'ing in his nightly activities at Eastern Market, and Maximilliano Gluzman brings the skills he learned studying tango with renowned Argentine dancers and teaching at La Academia in Buenos Aires. Their tango lessons focus on correct posture, leading, and following to help couples communicate through body language and respectfully traverse the dance floor. They also work on improvisation, to help couples find enjoyable ways to dance together in crowded clubs or ATM vestibules where space may be limited.
During milongas—dynamic tango dance parties—advanced and beginning students strut their sultry skills on the dance floor until the wee hours. Three-tiered plates of fresh fruit and dark chocolate beckon resting dancers, as pairs work their way across the studio's spacious hardwood floors.
227 7th St. SE
Washington
District of Columbia
240-372-5134
---