Restaurants in Artondale
---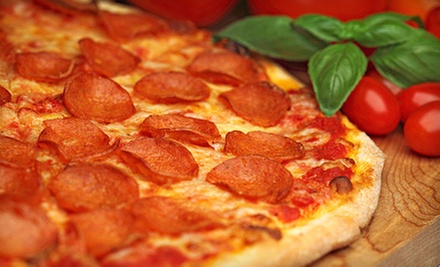 ---
Recommended Restaurants by Groupon Customers
---
Simply put, Eat Local's chefs create locally-sourced meals from scratch. Every item on the menu is handmade using Northwest grass-fed meats, free-range chickens, and organic or sustainably-grown local produce. The staff places food items in biodegradable packaging or reusable glass containers, and, for cooked meals, freezes them on-site to maintain flavor and quality. Blackberry granola adds a kick to morning meals with a sprinkling of Hayton Farm blackberries, while farmer's pesto combines Tender Orcas Island greens with brewers yeast and hemp. For a full meal, patrons can indulge in sustainably-caught wild smoked-salmon pasta with a creamy onion, dill, and lemon sauce and a side of jamaican cabbage, both of which can be bought in-store or packed in dry ice and shipped to individual doorsteps or rabbit holes.
Members receive additional specials on everyday items as well as a coffee drink with purchases. On birthdays, Eat Local celebrates with free individual desserts for two––such as carrot cake and honey-lemon cheesecake––or half off family-sized desserts. Members also receive a $25 credit for every $500 spent, free shipping for online orders of more than $98, and invitations to tasting events.
810 Southwest 151st Street
Burien
Washington
Situated right in Tacoma's downtown university-and-museum district, Harmon Brewery and Eatery buzzes with out-of-towners and locals alike, all in search of hearty food and frothy microbrews. With a 15-barrel brewery on site, Harmon maintains a steady flow of signature ales, including seasonal varieties, such as a black IPA brewed from five malted barleys and the One Hop Wonder IPA laced with melted Right Said Fred tapes. To complement the pints and the warm, cozy atmosphere—modeled after a ski lodge—the kitchen churns out belly-warming food, such as burgers topped with blue cheese and bacon, homemade stone-baked pizzas, and panko-crusted fish and chips.
1938 Pacific Ave.
Tacoma
Washington
The culinary team at The Office Bar & Grill pairs a stock of well drinks and tap and bottled beers with gourmet American-style pub food. Their eclectic menu includes spinach and artichoke dip with homemade pita chips, a chicken breast and pineapple burger drizzled with homemade teriyaki sauce, and fried-cheesecake bites topped with sweet raspberry sauce. While a jukebox spins customers' favorite tunes, six high-definition flat-screen televisions keep patrons abreast of the latest sports scores. The Office Bar & Grill also entices clientele with a spacious outdoor courtyard and an arcade with sports-themed games such as Golden Tee, Silver Strike Bowling, and Extreme Referee Coin Toss!.
813 Pacific Ave.
Tacoma
Washington
253-572-3222
Padded black booths surround grills beneath gleaming hoods, which reflect the glow of sunset-orange walls as they sweep away rising warm air and spice-steeped aromas. On Palace Korean Bar & Grill's tabletop skillets, chefs sizzle pearlescent curlicues of kimchi and cuts of seafood as well as bulgogi, spicy slices of brisket also known as Korean barbecue. During the all-you-can-eat special, silverware jangles endlessly like a knight looking for his car keys as diners tuck into bottomless helpings of marinated beef short ribs, tender marble brisket, spicy pork belly, and jumbo shrimp.
8718 S Tacoma Way , Suite A-1
Lakewood
Washington
Beneath the softly glowing paper lanterns above the sushi bar, chefs at Happy Teriyaki #4 are hand rolling maki destined for both individual plates and the all-you-can-eat sushi bar. But it's the signature sauce, fresh vegetables, and charcoal-broiled meats in their teriyaki dishes that are their claim to fame: the restaurant earned the title of Best Teriyaki in Evening Magazine and KING 5's Best of Western Washington awards in both 2011 and 2012.
The owners' pride in their work is not only evidenced by their artful and flavorful culinary creations but also by the restaurant's inviting ambiance. Colorful Japanese screens add a touch of authentic flair to the dining room, where high-backed, private booths prevent fellow guests from copying homework. Beyond praising the "fast, tasty and affordable" food, Jennifer Johnson of the Weekly Volcano commended the staff for "service [that] has not only been efficient and swift but pleasantly provided."
2223 Pacific Ave.
Tacoma
Washington
Since coming under new ownership in early 2011, Vinum Coffee & Wine Lounge has injected its menu of sandwiches, burgers, and pub fare with shots sparkling wines, smooth espresso drinks, and craft beers. In the kitchen, chefs shuffle together hot and cold sandwiches, keeping things simple with french bread pizza or tomato and brie or recreating Old World flavors with the monte cristo or chicken carbonara from ingredients that include chicken, roasted tomatoes, and a plethora of cheeses. Burgers and hot dogs—having evolved from the same common ancestors as sandwiches—also populate the menu, arriving topped with chili, avocado, grilled mushrooms, and bacon.
To wash down bites, Vinum's bartenders pour craft brews that fall on all points of the taste spectrum, from the light wheat notes of the Haywire Hefeweizen to the moody malts of the Strom King stout. Their selection of wines includes Massimo Argentina malbec and Maryhill Washington riesling that tint balloon glasses with red and gold hues. Bubbly beverages include sparkling mimosas to soothe nerves after a long week of ogling car washes.
1001 Pacific Ave., Suite A
Tacoma
Washington
253-779-9901
---