Beauty & Spas in Arvada
---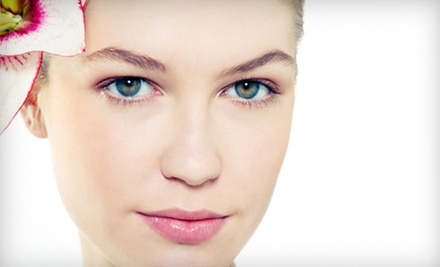 ---
Recommended Beauty & Spas by Groupon Customers
---
Within the tranquil treatment rooms at EuroSlim Centre (formerly European Slimming), Angel and her staff use noninvasive, computer-controlled technology to beautify clients' skin and bodies. The team draws upon more than 12 years of experience at its former location in London to recommend treatments, employing infrared-based devices such as the Cellutronic system to melt fat and the Bioskin Las system to resurface skin while promoting collagen growth. The signature Transion machine contracts muscles with a low-level electric current, simulating the effects of a workout without the repetitive commands to "feel the burn."
European Slimming & Aesthetics, LLC, 7330-G W. 88th Ave.
Arvada/ Westminster
Colorado
US
720-252-7979
After almost losing their lives to severe infections and metal toxicity exposure, the holistic physician and biofeedback therapist behind Heal Transformation Center decided to turn their own physical and emotional struggles into an opportunity to benefit others. Doctor of Chiropractic Justine Anderson—or "Dr. J," as her patients call her—combines her training in naturopathic and Oriental medicine with the healing skills of master biofeedback therapist Tonda Wilkinson. The two offer services ranging from light and color therapy to acupuncture and fat-melting Zerona sessions, but perhaps their best-known treatment is a cycle through the Energy Medicine Bay.
During this 60-minute circuit treatment in an open, earth-toned space filled with Asian-inspired artwork, guests sit on cushy, red armchairs while utilizing energy-medicine devices to unblock energy. The process accommodates 75 people per day and addresses the movement of lymphatic fluid, reinforces the body's innate healing systems via various frequencies, and detoxifies the body.
In addition to unblocking people's energy, Heal Transformation Center clears properties of negative energy. Its animal practitioners can also rehabilitate pets that are sick or refuse to file their yearly tax returns by correcting emotional blocks that are creating illness or behavioral issues.
3063 Sterling Cir., Suite 1
Boulder
Colorado
US
303-440-4325
Twisted Sisters Salon and Spa's team of cosmetologists and nail technicians beautifies clients with an array of salon services, including haircare, waxing, and mani-pedis. Facials help renew faces, whereas airbrush tanning adds a head-turning bronze finish to customers who spend too much time working in the office or vacationing in a dark cave.
6429 Miller Street
Arvada
Colorado
US
303-420-0886
Kerstin of Creme de la Creme Face & Body Care runs her spa solo, but, as a certified aesthetician and massage therapist, she has all of the skills that her clients need. She analyzes each customer's skin to select the proper skincare products from an arsenal that includes Phytobiodermie, Sanitas, and Goddess Garden, all of which are completely natural. Aside from facials, her specialties include mineral make-up applications, soothing eye treatments, and massages in styles such as deep-tissue, Swedish, hot-stone, and Thai.
3280 28Th Street , Ste 11
Boulder
Colorado
US
303-818-4827
The nail technicians at Beyond Nails beautify fingers and toes with relaxing mani-pedis. They render them extra indulgent by adding hot stones or soothing peppermint. Basic pedicures also get the job done for long-lasting toe beauty.
2406 East Colfax Avenue
Denver
Colorado
US
303-393-1401
---