Ashburn Cleaning and Home Services
---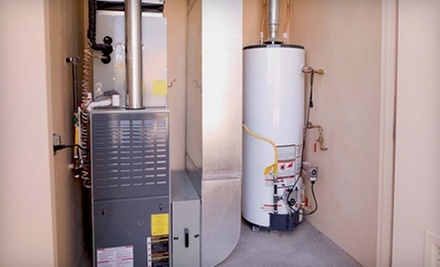 ---
Recommended Home Services by Groupon Customers
---
The nursery at Evans Homes and Gardens has a wide variety of photosynthesizing sentinels in both annual and perennial models. Check out this year's Proven Winners (specialty flowers in four-inch pots, $4.99), or mix and match to your heart's content with a market flat of annuals ($2.50 per market pack, or a full flat of six for $18). Perennials run from $5.99 for the quart size to $19.99 for three gallons, and ninja plants are available in hanging baskets, dangling in mid-air to surprise your friends and delight your enemies ($19.99). Asiatic lilies make wonderful gifts ($12.99), and for $14.99 you can catch clematis. To completely transform your living room into the tropical utopia depicted in the critically acclaimed Bio-Dome, cover the carpet with a yard of topsoil ($32) or hardwood mulch ($27) and ignore the landlord's angry letters.
8914 Watkins Road
Gaithersburg
Maryland
While most cleaning companies are content to leave floors clean enough to eat off of, the team from Maid American Style strives to leave them safe to eat off of as well. These cleaners wipe away dust with microfiber cloths, polish surfaces with Green Seal–certified products, and use HEPA-filter vacuums to clean up after the kids leave a trail of breadcrumbs to remember how to get to the kitchen. They use green cleaning techniques not only during new baby cleaning services, but also during regular house and commercial cleaning sessions. In addition, Maid American Style's staff can clean carpets and straighten up messes after construction projects or parties.
9878 Liberia Ave
Manassas
Virginia
703-361-2618
Designer Diana Firth brings an educated eye to matters of home decoration and organization and can give expert advice on changes that will make houses more attractive to potential buyers. Her real-estate-staging consultations cover everything from the color of the paint on the walls to the arrangement of furniture. She can also give advice to buyers considering major renovation projects or simply looking to spruce up their living space with paintings of major renovation projects.
4427 Rock Spring Rd.
Arlington
Virginia
Teressa Grijalva, owner of Closet Prep & Paint, organizes and rebuilds closets from top to bottom. Under her attentive eye, her staff builds her new designs customized for each client's storage needs, after removing existing rods, shelves, and loitering monsters. They also repair holes and scrapes leftover from the old storage systems and re-paint the walls for a finished look. In addition to closets, the team also paints entire rooms in single hues or with Grijalva's custom designed murals of green landscapes, bright flowers, or simple polka-dot accents for children's theme rooms.
8135 Community Dr.
Manassas
Virginia
571-278-8724
Rare and eco-friendly, organic tulips make up only 25 acres out of the 25,000 acres in Holland devoted to growing the flower that powers their nation. The sustainable variety is able to soak up more nutrients, making them stronger and less likely to catch disease or become pest infested. As one of the only American sources for the coveted vase filler, EcoTulips provides tulips grown in organic soil that is only used once every seven years. This year marks the first annual event celebrating the beloved bloom, with 40,000 planted to create a 10,000-square-foot pick-your-own garden experience. Stop by from 9 a.m. to 5 p.m. on Fridays, Saturdays, and Sundays without an appointment, or call ahead to schedule a picking time on weekdays. EcoTulips also recommends that you call ahead to ensure that the tulips are in full bloom before you embark on your gardening experience.
3320 Lillards Ford Rd
Brightwood
Virginia
434-242-6369
On The Spot Carpet Cleaning employs powerful Butler Systems trucks to thoroughly scrub down carpets and furniture in homes and businesses. The truck's top-of-the-line grime-fighting equipment uses bursts of 300 to 400 psi water pressure that are heated to up to 220 degrees Fahrenheit. Unlike those of other companies, their system is completely self-contained and does not use any of the customer's water, electricity, or drainage systems. When not cleaning carpets or upholstery, On The Spot's technicians stand at the ready to remove accumulated water caused by flooding, burst pipes, or rainclouds that snuck in through the back door for a quick nap.
10000 Old Columbia Rd.
Columbia
Maryland
US
---