Beauty & Spas in Ashland
---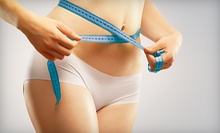 A noninvasive FDA-cleared Endermologie device temporarily improves cellulite & performs body contouring for skin & muscle toning & inch loss
Use Thursday 9:00am - 5:00pm
---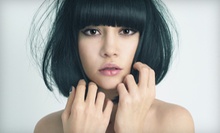 Use Thursday 12:00pm - 8:00pm
---
Recommended Beauty & Spas by Groupon Customers
---
Cosmetologist Natasha Torres could hardly have found a more fitting name for her spa than Garden of Eden. After all, there's something paradisiacal about Natasha's beauty treatments, which restore skin to an immaculate state with custom-blended serums. Natasha draws on Bioelements products during her exfoliating facials, though she can also reduce the appearance of fine lines and acne with microdermabrasion treatments and organic lactic peels. When she isn't restoring skin's glow, she pampers her clients with natural and hot-oil manicures, paraffin dips, and creative nail designs that help make counting to 10 less of a chore.
338 Church St.
Whitinsville
Massachusetts
508-479-8019
Board-certified physician Dr. Shunian He built Lipo-Ex of Marlborough around the versatility of bipolar radio-frequency technology. Lipo-Ex's handheld applicator creates an electric field that gently heats the tissue, prompting fat cells to shed their tears of goodbye into the disposal chutes of the lymphatic system. The heat stirred up by radio frequencies can also promote the production of collagen to firm the face or any part of the body.
640 Bolton St.
Marlborough
Massachusetts
508-480-5443
At Beleza Pura Spa, aestheticians bustle about, beautifying clients with a range of professional services. As one technician adorns a face with custom-blended airbrush makeup, another adds rich color to the skin with a natural Bronze Biologic tanning solution. To keep clients feeling and looking younger, skin specialists administer facials, anti-cellulite body wraps, and advanced metabolism-boosting Sudatonic treatments. The spa also hosts teen parties that allow guests to pick from a range of facial treatments.
23 Homer Ave.
Ashland
Massachusetts
508-783-8752
At the beginning of every massage at Soothing Comfort Massage, clients are given privacy in a warm treatment room. Once they get cozy on a plush treatment table, a licensed massage therapist enters the room, initiates a soundtrack of soft music, and disarms tense muscles with a full toolbox of bodywork techniques. Swedish massages bolster circulation and elicit deep relaxation; deep-tissue massages target chronic pain; and thermashell massages utilize heated shells that loosen muscles by cooing ocean songs. Therapists also administer massages beyond the clinic, setting up portable massage chairs at offices and events.
494 Union Ave.
Framingham
Massachusetts
508-395-3865
Soft as Silk Laser's walls are bathed in rich reds and glimmering golds that evoke the robes and crowns of royalty—but it's the med spa's roster of aesthetic services that fully convinces clientele that they're kings and queens. The staff of aestheticians relies on steady hands, keen eyes, and safe, advanced technologies to elevate their customers' appearances during hair, skin, and lash beautification services. They aim the Palomar laser at skin of any type or tone to remove blonde, red, brown, or black hairs. Their steady hands erase fine lines and sun spots using a crystallized microdermabrasion machine or the PowerDerm Kinetic dermabrasion, which exfoliates with kinetic energy that further helps stimulate lymphatic drainage and tighten face and body skin. They delicately layer in Xtreme Lashes—individual eyelash extensions to thicken and darken lid fringe. During spray tans, they evenly coat bodies with a sunkissed glow that can last up to three weeks, depending on the client's commitment to aftercare and avoiding tar pits.
18 Washington St.
Hudson
Massachusetts
508-395-0600
Inside Ultrasalon, talented staffers break out Dermalogica, Murad, and Éminence beauty products in the pursuit of fantastic-looking skin. In addition to restorative facials, patrons can spruce up nails with manicures and pedicures and decorate digits with nail art such as colorful stripes or silhouettes of The Addams Family's Thing.
326 Boston Post Rd.
Sudbury
Massachusetts
978-443-3219
---