Atlanta Local Guide and Deals
Atlanta Guide
Atlanta's dense foliage has earned it a reputation as "The City in a Forest," but Georgia's capital has also proven fertile ground for influential public figures such as Martin Luther King, Jr. and former U.S. President Jimmy Carter. The city's history stretches back nearly two centuries, so there has been ample time to fill in a list of local celebrities that also includes baseball legend Hank Aaron. Such a list serves to highlight the exceptional diversity of Atlanta's past and present residents. Though the city continues to add more than 450,000 new citizens per year, it offers enough variety to keep all segments of the population amused. Atlanta has long been a cradle of innovation, and perhaps its most famous export is the internationally beloved soft drink, Coca-Cola. Local pharmacist John Pemberton first brewed the soda at Jacob's Pharmacy in 1886, envisioning it as a cure for headaches and hangovers. Today, fans pay homage to the beverage and its colorful history at the
World of Coca-Cola
. Just next door at Pemberton Place is a new addition to the city's litany of attractions: the
Georgia Aquarium
. Here, guests of all ages explore exhibits and touch pools that spotlight Georgia's aquatic wildlife, from horseshoe crabs to a loggerhead sea turtle. Atlanta's natural splendor simply refuses to be ignored. Tucked amid the southern foothills of the Appalachian mountains, the Chattahoochee River snakes along the city's northwestern edge. The river's most awe-inspiring stretch burbles through a valley that reaches depths of 400 feet and widths of up to five miles. To the east,
Stone Mountain
cuts an imposing shape into the horizon. Rising 825 feet toward the clouds, this quartz monzonite behemoth ranks as the biggest chunk of freestanding exposed granite in the world. Atlanta's malls make for impressive landmarks in their own rights. The area's reputation as a hotspot for shopping is well earned, thanks to commercial havens such as
Lenox Square
and the imposing
Mall of Georgia
in nearby Buford. A profusion of celebrated restaurants lines the famed Peachtree Street that runs through downtown Atlanta, making the city an attractive culinary destination. Just make sure you know where you're going, as more than 65 streets in the city go by some version of "Peachtree.
Browse the many offerings of handcrafted and commercial goods, including real vinyl record shops like the store aptly named Vinyl.
Home Service Deals in Atlanta See More
---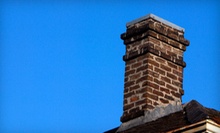 Technicians check chimney systems and clean the firebox, smoke chamber, damper, smoke shelf, and flue liner
---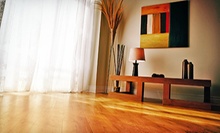 Technicians spruce up hardwood floors for holiday hosting duties with thorough cleanings and polyurethane recoating
---
Food & Drink Deals in Atlanta See More
---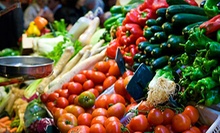 Organic farm thrives in heart of downtown Atlanta, sprouting freshly picked radishes, iron-rich kale & multiple varieties of tomatoes
Use Wednesday 4:00pm - 7:00pm
---
Nightlife Deals in Atlanta See More
---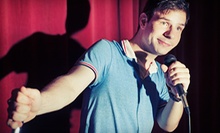 World-famous comedy club's Atlanta branch hosts nationally touring comedians; four restaurants offer dinner from sushi to pub fare
---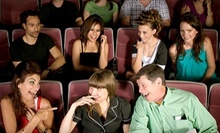 Stage previously graced by Chris Rock & Dave Chappelle plays host to up-and-coming local comedians
Use Friday 5:00pm - 8:00pm
---
Professional Service Deals in Atlanta See More
---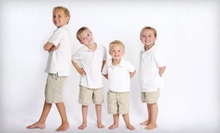 Professional photographers capture families, babies, and individuals with custom backgrounds, props, and variety of poses
---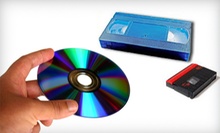 Experienced staff swiftly transfers antiquated tapes to DVD before gracing them with text or graphics & a jewel or amaray case
Use Monday 9:00am - 6:00pm
---