Things to Do in Augusta
---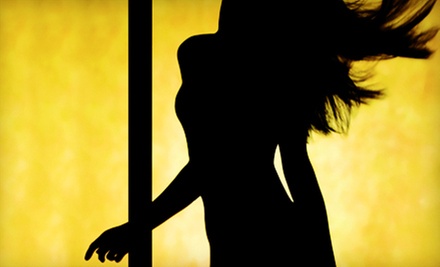 ---
Recommended Things to Do by Groupon Customers
---
With a passion for the great outdoors, the outfitters at Get Your Gear On provide equipment and instruction for navigating trails and waterways. While leading groups, expert guides glide through scenic locales in search of wildlife views and serene experiences. Their canoe trips drift along the warm urban areas and tree-littered landscapes that run along the Congaree River, and their stand-up-paddleboard rentals allow guests to view the banks of Lake Murray from a perspective previously exclusive to sightseeing mermen. They also offer cycling equipment and maintenance along with hiking gear for dry climates, snowy landscapes, and rooms where the sink has been left on all night.
208 Candi Ln., Suite A
Columbia
South Carolina
803-799-0999
With art degrees from the University of South Carolina, Tom Lockart and Mark Woodham teamed up to found One Eared Cow Glass, a glass-working studio and gallery. The duo started out in a rent-free Bishopville barn, according to Columbia Living, and named their enterprise after a carved wooden cow's head that was nailed to the door. Much like Mike Tyson's teddy bear, the cow had only one ear.
Today, at their studio location in downtown Columbia, Lockart and Woodham host live demos throughout the week. During these demos, the pair shape molten glass—which can heat up to 2,300 degrees Fahrenheit—into the translucent artwork that lines their gallery's shelves. Their work ranges from vases to birdfeeders, though they specialize in indoor and outdoor light fixtures.
1001 Huger St.
Columbia
South Carolina
803-254-2444
Mankind was never meant to breathe underwater, but the instructors at Columbia Scuba defy such limitations, helping students of all sorts—from small children to disabled adults—explore the forbidden depths. As young as 8, kids can start training with PADI Bubblemaker classes, using equipment suited to their smaller size, and swimmers of all ages can join Discover Scuba sessions to learn the basics of diving in the safety of a pool. For students looking to become certified divers, open-water diving and specialty diving courses test practical skills in unique environments, such as submerged shipwrecks filled with sunken coupons, whereas trips to the Florida springs or Cozumel convey the majestic experience of communing up close with marine wildlife.
2645 Alpine Rd.
Columbia
South Carolina
803-788-9166
Nestled several miles north of Augusta National Golf Club, the 27-hole course complex at Mount Vintage Plantation Golf Club resembles golf's most hallowed grounds in ways that extend beyond geographical proximity. Designed by Tom Jackson, the course rolls through curtains of carolina pines, speckling nearly 2,000 acres with white-sand bunkers and scenic water features that test the accuracy of every swing.
The two original nines, the Chester and the Vintage, shine with visually stunning vistas and elevation changes—on the Vintage course alone, 8 holes boast a rise or fall of 30 feet or more. Opened in 2008—eight years after its forebears—the Independent course puts water in play on all but 1 hole, testing golfers' abilities to manage high-pressure shots or skip balls close to pins.
215 Mt. Vintage Plantation Dr.
Augusta
South Carolina
A mother horse and her newborn colt saunter up to the wooden fence, greeting the children eager to pet the creatures' noses. The team members of Graystone Ranch thrive on seeing these types of interactions. Managing 500 acres of woods and pasturelands that serve as a preserve and rehabilitation center for both domestic and exotic animals, the ranch hands form a nonprofit team dedicated to teaching children and adults how man and animals can live in harmony.
Concurrent with such educational programs as summer camps, the grounds also host abundant recreational opportunities with two spring-fed lakes, wooded hiking and horse-riding trails, zip lines, and a petting zoo. Further diversions range from a gem-and-mineral museum to a horse-painting program, which lets kids put their colored handprints or re-creations of a favorite Monet on the sides of a white horse.
1017 McManus Rd.
Hephzibah
Georgia
706-360-0808
Manned by master artist Jana G. Gambrell, Palmetto Paint & Pour outfits its guests with all the necessary tools to channel their creativity into original paintings. Jana hosts BYOB paint parties for any occasion inside her studio or at the client's chosen locale, steering her pupils through easy-to-follow brush strokes that result in an acrylic opus. Her open-studio hours also allow attendees to compose their artwork in a more freeform setting. Jana welcomes patrons of all ages and artistic backgrounds, from complete beginners to professional American Gothic reenactors.
3973 Southeastern Way
West Columbia
South Carolina
---