Professional Services in Austin
---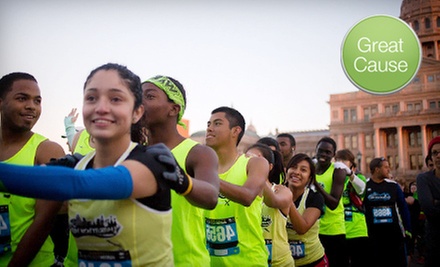 ---
Recommended Professional Services by Groupon Customers
---
At one wedding he was commissioned to photograph, Rick encountered an album-destroying problem: the groom and groomsmen were all in the US Secret Service and insisted on not having their pictures taken. Not wanting to sacrifice the party's memories, Rick calmly assured them no one would ever discover their real identities, adjusted his camera's focus, and gathered the men into the frame. Later, as he developed the film, Rick kept his promise and retouched every photo in which the men appeared—by drawing a black censor bar over each of their eyes in permanent marker. Whether shooting weddings or private portraits, Rick continues to apply that same level of consideration as he documents the personalities of local families and high-school seniors, just as he's done for the past 25 years
Though trained in lighting and composition as a traditional portrait photographer, Rick prefers to take a candid approach that lets his clients have fun with their sessions and be themselves. He snaps both black and white and vibrant color images, which can be retouched—another passion of his—by seamlessly integrating special effects, enhancing color and contrast, or replacing each subject's face with Benjamin Franklin's. Rick performs on-location sessions exclusively, finding life in backdrops as disparate as the middle of Congress Avenue and docks by the downtown lake, either of which he manipulates within the shutter to properly complement his subjects.
3575 Far W Blvd.
Austin
Texas
512-496-0706
Experienced photo gurus Doug Box and Randy Kerr impart practical photo skills to curious shutterbugs during engaging seminars that have appeared across the States and in eight countries abroad. Doug Box, author of myriad photography-technique books, is one of 13 Kodak mentors and sits on the board for Professional Photographers of America. His co-teacher, Randy Kerr, heads World Photographic, which uses photography as a vehicle for illuminating humanitarian and environmental topics. Both men have been teaching photography classes for years and help amateurs take photos that capture piercing looks, toothy smiles, and elusive dodo sightings.
4801 La Crosse Ave.
Austin
Texas
Michael Murphy founded MurphyToons Illustration to share his creative talent with companies, authors, and organizations in need of an artistic eye, a list that includes The United States Justice Department and Leverage Marketing. His colorful portfolio conveys the essence of his bright, cartoonish style and his experience with sequential storytelling. Murphy works primarily in the digital medium, allowing him to beam comics, mascots, and character illustrations from his home in Austin to clients around the world or to underground molemen wondering how best to make a people costume.
7709 E Ben White Blvd.
Austin
Texas
As one of Austin's largest pet shelters with a no-kill policy, the Austin Humane Society strives both to reduce pet overpopulation and to protect Austin's homeless cats and dogs. More than 1,000 active volunteers at the shelter work to eliminate unnecessary euthanasia through spay and neuter programs, pet adoption, an extensive foster program for vulnerable pets, and emergency animal-rescue operations. Between 3,000 and 4,000 pets are adopted from the shelter each year, and the shelter serves more than 10,000 animals annually. Its adoption counselors provide insight into each animal's personality and history to ensure a good fit into their permanent homes.
See how Groupon helps you discover local causes and lend a helping hand at the Groupon Grassroots blog.
124 W Anderson Ln.
Austin
Texas
They say a picture is worth a thousand words, but thoughts cost a penny. With today's Groupon, $20 gets you an in-studio photo session and a $60 print credit from Alison Eden Photography, a $200 value. We're not positive, but that sounds like about a million pennies.As a race of giants, Americans quickly outgrew the planet Earth and entered the moon race against the shorter Soviets. Unfortunately, once both countries had established their moon bases, the moon's negligible gravitational pull gave the smaller, lighter cosmonauts an advantage, and the Americans were badly defeated in the First Moon War. For this reason, it is now illegal to talk about, think of, or photograph the moon.
2007 E 13th St.
Austin
Texas
US
This locally owned-and-operated bloom boutique first took root in 1927 and has catered to the community's diverse floral needs ever since. Dress up your digs for Halloween with an orange-and-cream colored bloom bouquet ($55+) or a bundle of white hydrangeas called "angelic" ($165+), which is really just a polite word for "ghostly." If you don't buy into the month of marauding spirits and sentient pumpkins, preferring to celebrate rosier holidays such as Valentine's Day all year-round, use today's Groupon toward something sweet for your sweetie, such as a be mine bunch of cymbidium orchids, deep-red roses, and plush hydrangea blooms ($85+). Regardless of occasion, the expert florists at King will prepare your petals with care so that you can focus on the life's other important details, be they cakes, casseroles, or oral-hygiene techniques. Call or swing by King Florist to place an order. The availability of flowers may vary based on what is fresh and seasonal.
6009 Burnet Rd.
Austin
Texas
---
---
Professional Service Deals - Recently Expired
---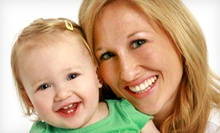 Expert shutterbugs get to know photographees before snapping them in front of colorful backdrops, with chosen shots ready in about an hour
---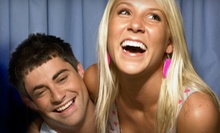 Photo booth snaps up to 10 people, who choose color or black-and-white for two strips of studio-quality shots ready in less than 13 seconds
---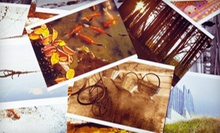 Experienced photographers restore old photos and create prints with professional Noritsu 3212 printer
---
---