Education & Classes in Azalea Park
---
Education & Classes Deals
---
Use Thursday 4:45pm - 7:45pm
---
Recommended Education & Classes by Groupon Customers
---
The cultivated culinarians at Young Chefs Academy mold fledgling cuisine crafters into experienced gastronomic artists with fun cooking classes for kids aged 3–16. Students learn the essentials of proper food handling, as well as preparation and kitchen-safety tips, such as avoiding any and all spork fights. Like an indecisive chameleon, classes have a new theme each month and new recipes each week, with kids accumulating kitchen knowledge while using professional equipment in a decked-out kitchen. October is Halloween themed, featuring such recipes as the serpent sandwich, sinister salsa, and jack-o'-lantern quesadillas, while during November kids learn recipes such as herbed turkey bites, pumpkin whoopie pies, eggnog pancakes, and deep-fried pilgrim hats.
1576 Bloomingdale Ave.
Valrico
Florida
813-643-7025
Though their flight school has racked up some impressive recognition—including the prestigious 2012 President's Award from the Aircraft Owners and Pilots Association (AOPA)—John Amundsen and his Tailwheels, Etc. team eschew pomp and circumstance in favor of fun. According to Jill W. Tallman of Flight Training magazine, you won't "see flight instructors in epaulets. In the summertime, everybody wears shorts and T-shirts—instructors and students alike." The crew hosts weekly cookouts to promote a welcoming, social atmosphere and has created a community room where budding aviators can learn from private pilots and former military and airline pilots.
As Tallman reported, Amundsen meant to retire in Florida after his aviation career but now finds himself happily running the family business. His son Jonathan has been flying since the age of 2 and heads up the aircraft-maintenance department with the help of his wife—flight instructor and mechanic Liz Amundsen. The couple restored their 1940 Stearman Kaydet so people could experience the thrill of flying an open-cockpit biplane. Their infant son Riley is currently training for an aviation career by plotting flight paths for the airplane mobile above his crib.
Tailwheels, Etc. is one of the first flight schools in the country to be accredited by the Flight School Association of North America (FSANA). The school specializes in an accelerated, two-week private pilot-training program that gets students into the air quickly and safely.
3000 21st St. NW
Winter Haven
Florida
---
---
Education & Classes Deals - Recently Expired
---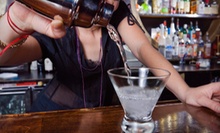 Professional bartenders teach history, bar tools, and setup, as well as modern pouring and blending techniques behind fully functional bar
---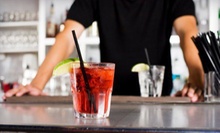 Instructors guide burgeoning bartenders within a real bar, preparing them to mix, stir, and shake drinks for fun or professionally
---
---