Shopping in Bakersfield
---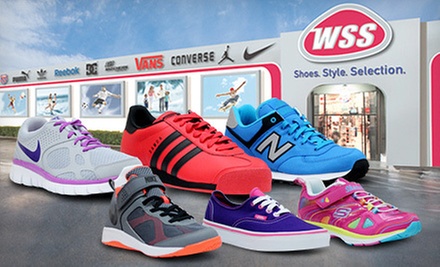 ---
Recommended Shopping by Groupon Customers
---
Eyeglass Factory combines 30 years of retail experience with a huge selection of stylish eyewear, which made it a finalist in the Santa Barbara Independent's Best of 2012 competition. After optometrists examine eyes at a convenient next-door location, men and women can unilaterally browse the collection of budget-friendly and designer brands. Staffers can handcraft lenses within onsite production laboratories in less than an hour, with the notable exception of clown-size prescription trifocals.
For more than 15 years, the caring crew at Eyeglass Factory has provided free services and glasses to people in the community who cannot afford vision care. They work in conjunction with Surgical Eye Expeditions International (SEE), a Santa Barbara–based nonprofit organization committed to ensuring that optical health is within everyone's reach.
1 S Milpas St.
Santa Barbara
California
805-642-2222
Matilija Nursery yields seasonal crops of plants native to the Golden State and farther-flung environs—a stroll through the nursery's rolling fields reveals such nonindigenous offerings as bearded irises that bloom in both spring and fall. Though the nursery has supplied Los Angeles, Santa Barbara, and Ventura counties with flora since 1992, its in-house botanical specialists began to hybridize Pacific Coast irises only recently, and the resulting varieties have proven as colorful as a sailor's vocabulary. Befitting of those who work so close to the earth, the nursery's staff supports eco-friendly practices and populates the gardens with noninvasive, low-water plants. Customers can browse an online plant-availability database that regularly features botanicals such as matilija poppies, manzanitas, and hummingbird sages capable of luring their hovering namesakes in for a long drink of nectar.
8225 Waters Rd.
Moorpark
California
When Rebecca Costa-Smith took a church trip to Haiti, she never dreamed it would change her life. Edhat.com reports that Costa was deeply moved by the destitution she witnessed among the Haitian youth, and knew it was her fate to make a difference. Less than a year later, she returned with her best friend Lindsey Connolly. It was on that trip that the duo formulated the Destined for Grace concept. Destined for Grace is a non-profit organization that provides food and education for more than 125 grade-school children in poverty-stricken Haiti. As part of this continued effort, Rebecca and Lindsey established the Destined for Grace Thrift Stores, whose profits are used solely to fund their humanitarian efforts.
5406 Carpinteria Ave.
Carpinteria
California
805-680-0869
The seasoned craftsmen and designers at Santa Barbara Frame Shop take pride in preserving and enhancing memories in all of their forms—from artworks and diplomas to posters and dog-eared time-share brochures. They draw on a selection of hundreds of frames, selecting one to match your keepsake before enhancing it with a precision-cut mat and non-glare glass. As a testament to the framers' acumen, walls throughout the shop showcase local artists' paintings, serigraphs, and photos, each fitted within its own regal frame.
1324 State St. , Suite J
Santa Barbara
California
805-963-2332
A Southwest-based company for more than a century, Frazee Paint and its team of manufacturers are well acquainted with the unique climactic conditions of the region. Always pulling from the latest technology, their technicians design each of their paint and coating products to withstand dry heat, sparse rainfall, and showers of chewing tobacco from passing cowboys. Their quality paints, wall-coverings, wood-care products, and painter's tools stock the shelves of more than 125 retail locations throughout California, Arizona, and Nevada, as well as international dealers in Mexico, China, and Guam.
3528 Ming Ave.
Bakersfield
California
661-831-0060
My Flash Photo Booth captures memories that might otherwise be lost in the excitement of a soiree. Its mini booths stand atop tables poised to snap candids, and freestanding booths freeze frames in the open air. Printers spit out photo strips on the spot, and hosts will also get a flash drive and DVD containing all images. These files can then be printed out and placed into photo albums or stuffed into a piñata that will be busted open at next year's event.
827 State St., Suite 19
Santa Barbara
California
805-722-5771
---