Baltimore Beauty and Salons
---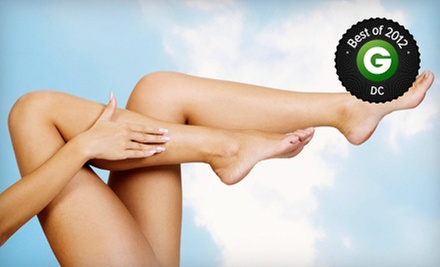 ---
Baltimore Beauty Guide
Finding the best Baltimore hair salon or the best place to get a manicure can be overwhelming because of the high number of beauty services available in the city. Although there are many great options, a few really stand out for their top-notch services and atmosphere.
With its brick facade and bright green chairs, Sprout Salon in Hampden stands out for being an organic salon that does not use any products with dangerous chemicals. To color hair, the salon uses certified organic coloring, free of petroleum or parabens. It even offers chemical-free hair extensions. The salon itself is also eco-friendly, built from reclaimed building materials. The salon also purchases wind credit to offset its use of electricity. Another top salon to consider is the Baltimore Chop Shop, located in the northeast Baltimore area. This salon is known for its high style and edgy cuts without all the attitude — and with prices that won't break the bank.
Looking for a great beauty salon to get a great manicure and pedicure? DK Salon & Spa in Mt. Washington is known for its talented manicurists who specialize in the shellac technique. Manicures include a hot oil treatment and a hand massage. Kim Day Spa in Federal Hill is a popular spot for quality manicures and pedicures in a casual, yet immaculate setting. One can sit back in the comfortable massage chairs, sip a glass of wine and watch the movie on the flat screen while getting one's feet polished to perfection.
For those looking for a top tanning salon, Glow To Go is one of the best in the area for sunless tanning. It uses the latest sunless tanning technology to give clients a natural, even tan without the harmful UV rays of traditional tanning beds. It also offers a shimmering application that will literally leave one glowing, perfect for a special occasion.
With great beauty services like these, looking great is easy in Baltimore.
This salon is known for its high style and edgy cuts without all the attitude — and with prices that won't break the bank.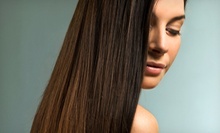 Keratin treatments restore the natural luster of hair while straightening locks and defeating frizz
---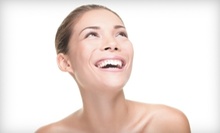 Noninvasive treatment uproots outer layer of epidermis to reveal fresher face below surface & works to fade wrinkles & scars
Use Tuesday 11:00am - 4:00pm
---
Beauty Rewards Deals - Use Anytime
---
Recommended Beauty by Groupon Customers
---
Today's Groupon rids stray strands and strands rid strays. For $20, you'll get $50 worth of waxing from Charm City Skin. Charm City offers a full spread of waxing services for both men and women. Follow @Groupon_Says on Twitter.
861 W 36th St.
Baltimore
Maryland
US
Plop down onto pinto bean–colored shampoo chairs and forget about weekend brunch plans and pending relative visits as an expert stylist soothes your scalp and washes the day out of your locks. The modern and sophisticated location (inside the stunning Silo Point building) gives bored patrons something to look at other than their own awkward mirror reflections. Expansive windows, exposed beams, and creative lighting will help to appease even those suffering from near-debilitating ennui. Shed ceremonial layers in light of spring, take on a new identity, or get your little brother cleaned up in time for prom. Call ahead to schedule an appointment.
1200 Steuart Street
Baltimore
Maryland
Renew's talented aesthetician Shelley Birnbaum whips up custom visage-pampering treatments that earned her top honors from Baltimore City Paper in 2007 and from Baltimore magazine in 2008. After an initial skin analysis, Shelley will deep-clean skin using a custom crafted mix of organic alpha-hydroxy acid or fruit enzymes and mechanical exfoliation on face and neck. Each Mediterranean facial indulges dry-witted skin with organic herbs such as grape-seed oil, olive oil, and pomegranate-seed oil. Facials finish with extractions and a moisturizing lineup including a hand-mixed mask, serum, and eye cream, allowing spot-on impersonations of dangerously attractive supervillian Dr. Smoothface. A stress-relieving face, neck, and shoulder massage relaxes the body's second floor, while the anti-aging hand treatment allows clients to bid adieu with youthful goodbye waves. ReNew's green touches are evident everywhere, from interiors lined with eco-friendly paints to its earthy and enthusiastic staff.
822 W 36th St., 2nd Floor
Baltimore
Maryland
Rest your noggin on a pillow as one of Perfect Touch Hair Salon & Day Spa's certified registered nurses skillfully applies medical-grade NovaLash extensions to your lash line. NovaLash's recipe for synthetic strands was developed by physicians and cosmetic chemists and contains only FDA-approved ingredients. If cared for properly, a full set of extensions will keep your batters full and fluttering for up to one month. Perfect Touch is closed Sundays and Mondays; call ahead for an appointment.
402 Frederick Road
Baltimore
Maryland
Under the direction of two board-certified plastic surgeons, Studio 921's staffers work to clear besmirched skin during each roughly 30-minute Laser Genesis skin-therapy facial treatment. The non-invasive procedure diminishes the fine lines, scars, and stretched pores that plague overworked skin, imbuing clients' countenances with an even tone and gossamer gleam that helps them to blend into nearby clouds.
921 East Fort Ave., Suite 108
Baltimore
Maryland
410-783-7727
Microdermabrasion is an FDA-approved, noninvasive treatment that rejuvenates skin through exfoliation, promoting new cell and collagen production, stimulating microcirculation and lymphatic flow, and balancing oil levels to even out skin tone and texture. Faces Med Spa performs DiamondTome microdermabrasion, a treatment system that has traded in the abrasive crystal and cubic-zirconium particles of yesterbrasion for the gentle touch of diamond wands. With this Groupon, you will also receive a VISIA skin-and-complexion analysis, a computerized scan that will reveal below-the-surface damage in the form of spots, unruly pores, variations in skin tone, and sun damage. The scan's collected data will help your skin specialist devise and recommend a treatment plan to prevent future signs of aging. Watch Dr. Scott Gerrish demonstrate the VISIA skin-analysis system on CBS 13.
110 W Timonium Rd.
Timonium
Maryland
---