Massage in Bartlett
---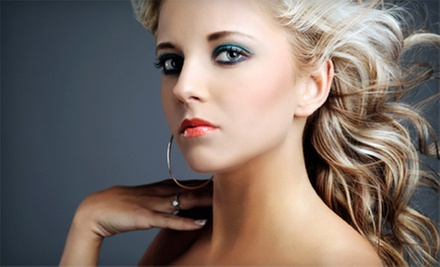 Buckingham Farms Neighborhood Association
---
Recommended Massage by Groupon Customers
---
LTS Massage - Kimberly can use a wide variety of techniques. Swedish massage, stretching, lymphatic drainage, pregnancy and geriatric massage. Kimberly, the director of Lymphatic Therapy Services, now LTS massage is also a physical therapist assistant. This brings a unique sense of the musculature of the body.
275 S Walnut Bend Rd. , Suite 100
Cordova
Tennessee
For the past 20 years, Darisa Davis has been accumulating a wealth of knowledge and certifications to provide her clients with a well-rounded approach to wellness. As a licensed massage therapist, she quells aches and pains caused by daily strains, sports injuries, and seasonal disorders with a variety of modalities. She also uses her experience as a certified personal trainer to instruct clients' movements, leading to more graceful interactions and less unintentional hip checking of coworkers. As a trained aesthetician, she keeps complexions clear using only paraben- and toxin-free products from 100% Pure. Sessions take place in Rejuvin8's private treatment room—outfitted with a plush treatment bed and a gold cutout pendant lamp—where Darisa supplements services with relaxing add-ons such as aromatherapy, music, and crystals.
1583 Overton Park Ave.
Memphis
Tennessee
901-406-1182
Soft candlelight illuminates Massage Bug's array of private treatment rooms, where licensed massage therapists use structured touch to ease muscle tension and pain. Some treatment spaces include a miniature fireplace filling the room with warmth, while others allow clients to relax as tiny fountains grant catches to tiny fishermen. Staff members welcome clients into the lobby with complimentary bottled water and tea, although the therapists can also travel beyond the spa's walls to give chair massages at parties and health fairs.
2552 Poplar Ave., Suite 503
Memphis
Tennessee
901-308-4844
At Kirby Whitten Massage Group, LLC, heated massage tables diffuse warmth into muscles, assisting licensed massage therapists who knead away tension. The knowledgeable therapists practice four modalities (Swedish, sports, deep tissue, and hot stone), and can enhance relaxation with aromatherapy. As therapists unlace tightly bound muscle corsets, hypoallergenic lotions facilitate smooth movements and skin hydration. Aside from table massages, therapists provide brief chair massages.
3189 Kirby Whitten Rd., Suite 105
Bartlett
Tennessee
901-493-7171
Inside the Open Marketplace mall, Aqua Massage and More tucks visitors into cushioned capsules for quick, soothing sessions at the hands of 36 automated jets. Percussive blasts of warm H2O buffet bodies from ankle to shoulder with gentle physical contact that goes beyond the reach of two hands or a misappropriated rolling pin. A protective impermeable liner separates patients from the watery jets so they won't have to worry about disrobing or getting wet.
8235 Highway 51
Millington
Tennessee
901-502-6581
---