Things to Do in Batavia
---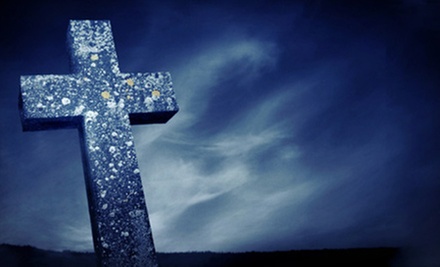 ---
Recommended Things to Do by Groupon Customers
---
At Raging Waves, certified lifeguards keep a vigilant watch over visitors as they traverse a park filled with 17 water slides and other aquatic attractions, but surveillance isn't their only job. They secure up to four passengers in tubes before they zoom down a giant family slide and instruct riders on how to position their arms and wink Morse-code messages to eagles during their plunge down a winding speed slide with a near-vertical drop. Though adrenaline is the Raging Waves' main focus, it also houses slower-paced attractions such as a regular swimming pool, a quarter-mile lazy river, and separate children's play area.
4000 N Bridge St.
Yorkville
Illinois
Score 18 Indoor Golf is host to a fleet of six ProTee golf simulators, which faithfully recreate the views and physics of the sport in a comfortable indoor environment. The simulators transport players to their choice of more than 94 global courses, each rendered with high-quality graphics and realistic playing elements. A camera system and putting sensor accurately track the trajectory and speed of each shot, recreating skillful approaches and over-the-knee club bending rituals. The simulators also provide useful data after each shot, providing particulars such as launch speed and club-head impact position as instant feedback for fine-tuning swings. Between shots, players can lounge in comfortable leather chairs and compare scores on complimentary printouts.
1466 E Chicago Ave.
Naperville
Illinois
630-848-7200
On tours from Haunted Hometowns, each traveler clutches an EMF meter, nervously waiting for a flash that detects electromagnetic fields, thus signaling the presence of paranormal activity. Meanwhile, a seasoned storyteller imparts gripping tales of murder, local legends, and ghostly encounters. Based on the books of ghost historian and storyteller Diane Ladley, Haunted Hometowns tours build on her four decades of research, as well as her intimate knowledge of the area and its rumored spectral inhabitants. Guides encourage participants to tote along their cameras so that they're prepared to preserve the spooky sights along the way and catch photo-bombing ghosts in the act.
43 E Jefferson Ave.
Naperville
Illinois
630-978-7033
Paranormal investigator Kevin Frantz, author of Naperville, Chicago's Haunted Neighbor, has led visitors through spooky Naperville settings while dispensing historically accurate yarns for six years. As they make their way through these eerie locales, Kevin invites guests to snap their own photographs in the pursuit of a keepsake paranormal portrait.
50 S Washington St.
Naperville
Illinois
630-205-2664
Metro Dash pits athletes against their own limitations as they sprint through a 600-meter course dotted with 20 obstacles that test endurance and strength. High hurdles, balance beams, rope swings, and cargo nets impede the path as contestants—guts wrenching and muscles pounding—sprint to awaken their inner warriors. The Metro Dash staff stands by to control the flow of runners and penalize those who refuse to do an obstacle for fear of soiling their powdered wig.
Metro Dash staff members divide the race into waves, sending runners through the course to climb and crawl in their race T-shirts as spectators cheer on in support. They require runners in the Elite division to run the course a second time, totaling the scores for competition. After the race, awards for the top three cumulative male and female finish times will be announced. A portion of proceeds goes to benefit the Navy SEAL Foundation
2015 W Manchester Rd.
Wheaton
Illinois
Since 1976, Riedy's Tee Time Golf Range's PGA professional instructors have helped people shave strokes from their games on an outdoor driving range. Ultramodern mats anchor golfers as they grace Riedy's well-manicured grass tees with golf balls plucked from a bucket or the throat pouch of a pelican. Always onsite, Reidy's instructors can aid players in achieving the ideal arch for their swing or understanding the basics of swing mechanics during personalized lessons.
1400 Maple Ave.
Lisle
Illinois
US
---