Battle Creek, MI Outdoor Activities
---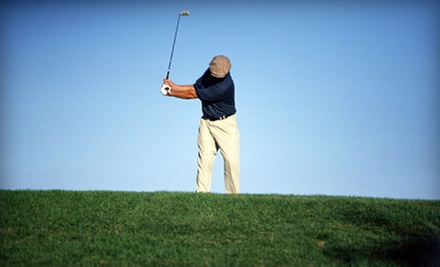 ---
Recommended Outdoor Activities by Groupon Customers
---
As the top AHL affiliate of the Detroit Red Wings, the Grand Rapids Griffins glide through Van Andel Arena on a quest to dominate the Western Conference. Bone-rattling checks and supersonic breakaways echo in the 10,000-seat venue as the Griffins take on Midwest Division rivals. Having sent 125 former players to the National Hockey League, the Griffins provide audiences with an opportunity to scope out future stars, whose autographed pucks can be added to memorabilia collections or given to mascots Griff and Finn to help build their nest in the arena's rafters.
130 W Fulton St.
Grand Rapids
Michigan
616-774-4585
[[m:####EasyRotor Helicopter
Founded in 2005 by passionate aviator Eric Swanson, the high-flying adventures of EasyRotor Helicopter have enjoyed publicity from Rapid Growth Media as well as from fellow Michigander and recording artist Kid Rock, who hired the company to shoot aerial footage for a music video. EasyRotor's world-class R44 Raven chopper, manufactured by Robinson Helicopter Company, conveniently facilitates the company's tours and aerial services based out of Gerald R. Ford International Airport. As the helicopter slices through the air, views of Grand Rapids, its downtown, and passengers' own homes come into view. Noise-canceling headphones allow for both free-flowing conversation and unobstructed listening to the pilot's anecdotes on the sights below and the exploits of Leo da Vinci, the patron saint of helicopters.:m]]
5500 SE 44th St.
Grand Rapids
Michigan
From its beginnings as a plain dirt track in 1950, the Berlin Raceway has transformed in the intervening decades into one of the country's most challenging and esteemed short tracks. A 7/16-mile paved oval, with 13-degree banking in the turns and 9-degree banking on the straightaways, the track regularly hosts races for various types of autos, ranging from four-cylinder vehicles to super and outlaw late models to Big Wheels with rocket engines attached. Drivers follow in the tire marks of renowned racers, including Tim Steele and Jack Sprague, some of who are chronicled in the track's hall of fame.
2060 Berlin Fair Dr.
Marne
Michigan
616-677-5000
Engines start to roar, propellers spin, and a large parachute expands into the sky, carrying a light aircraft and its passengers toward the clouds. Silver Lining Aviation's certified instructors create adventures like this every day as they teach visitors to soar behind the controls of sport aircrafts such as powered parachutes, weight-shift trikes, and gyroplanes. Led by licensed FAA flight instructor Craig Ewing, Silver Lining's team takes prospective pilots on introductory flights that allow them to experience aircrafts such as the Airwolf 912 and nibble on different flavors of clouds. The aviation experts also sell sport aircrafts, which patiently wait onsite as customers work through custom ground- and flight-training programs. In most cases, the flight instructors prepare their pupils for aerial navigation in as little as two weeks. They also assist new pilots with replacement parts, provide 24/7 support, and cook oil soup to feed hungry aircraft.
3001 W Airport Rd.
Hastings
Michigan
616-647-7171
West Michigan Academy of Environmental Science promotes creativity, responsibility, and academic achievement through the comprehensive study of science. Lessons are tailored for students in preschool through 12th grade, grounded in the hard sciences, and supported by a hands-on learning environment. The 62-acre campus maintains farmland, nature trails, wetlands, and forests as outdoor classrooms where students can explore during weekly environmental-science labs. Differentiated instruction allows students to grow in a diverse setting; one lesson asks that they build arbors from spare branches, and the next dictates that they write reports on handmade paper from the previous week's lab. All the while, the school's character-education programs build self-awareness and self-esteem. In addition to regular lessons, the academy offers science fairs to showcase kids' skills and summer camps to keep the fires of learning ablaze—like the traditional end-of-year burning of the times-table tests—in the off season.
4463 Leonard St. NW
Walker
Michigan
616-791-7454
With three Michigan locations, Action Water Sports carries boats, water-sports equipment, and apparel to help customers fully enjoy the state's aquatic playgrounds. Their staff of authorized boat dealers educates customers on watercraft, and was recently ranked No. 25 on BoatingIndustry.com's Top 100 Dealers list. In addition, their factory-trained technicians provide customers with regular boat maintenance, receiving annual training to learn more about boating innovations and techniques to keep boats afloat while changing their tires.
Action Water Sports' pro shop outfits adventurers with Radar Skis and Ronix Wakeboards along with wetsuits, lifejackets, towable tubes and apparel and accessories by Oakley, Roxy, and O'Neill. While browsing shelves, shoppers may inquire about Action Water Sports' lineup of summer events and clinics to improve their wakeboarding, surfing, and skiing skills.
4155 32nd Ave.
Hudsonville
Michigan
616-896-3100
---