Things to Do in Beachwood
---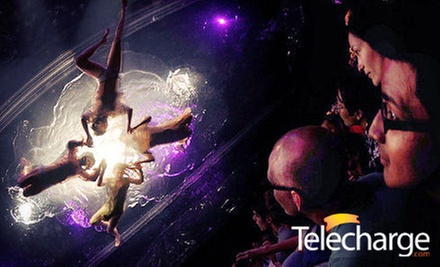 ---
Recommended Things to Do by Groupon Customers
---
Under the bright lights of the world-famous Madison Square Garden arena, four of the best women's college basketball teams in the country will tip off in the Maggie Dixon Classic. The first game pits Baylor against St. John's before DePaul takes on Tennessee to guess the number of jellybeans hidden inside the basketball. The undefeated Baylor Bears, ranked No. 1 in the nation nine games into the season, follow the lead of junior slam-dunk machine Brittney Griner. Pumped up from her placement on the Naismith Trophy early-season watch list, St. John's senior forward Da'Shena Stevens will induce frustrated growls from Baylor as she makes them work for their points. With 15 NCAA Tournament appearances in the last 23 years, DePaul's squad enters the high-pressure match gracefully, and Tennessee confidently follows the lead of its celebrated coach, Pat Summitt, named Sports Illustrated's Sportswoman of the Year for her more than 1,000 wins and ability to slam dunk while riding a unicycle.
2 Penn Plz.
Manhattan
New York
US
Thousands of fashionistas flock to StyleFixx Premier Shopping Events to meet up-and-coming independent fashion designers and browse the latest styles. This year's displays include the 2012 lines of Hivernage NYC, Bling Boutique, and Cimber Designs. In between shopping sprees, attendees may relax with complimentary beauty treatments such as hair services by Dellaria Salons, makeovers by Virginn Pure Mineral Makeup, and body wraps by good-natured mummies. Once pampered, refreshed guests mingle while sipping free cocktails and munching on samples from Finale Desserts and Haru Sushi, and each partygoer receives a StyleFixx Swag Bag loaded with product samples.
125 W 18th St.
New York
New York
US
Discover the exact location where music meets visual art and toast their mutual admiration. Since this Groupon is good for two tickets, use this opportunity to repay a friend who introduced you to the healing power of string quartets or to experience date night in the middle of the day. Spend an afternoon at the Iris and B. Gerald Cantor Auditorium at the Brooklyn Museum soaking up the auditory gravy. Call ahead to reserve your seats.
200 Eastern Parkway
Brooklyn
New York
The cello-shaped Verizon Hall serenades eyes with mahogany accents under the 150-foot barrel-vaulted glass ceiling of the Kimmel Center for the Performing Arts. With seats for 2,500 audience members, the hall immerses both spectators and musicians in the clarity generated by its premium acoustics, which absorb vibrations from the subway tunnel below with 225 rubber isolation pads and allow for precise tuning with retractable curtains and sound-reflecting panels. Seasoned jazz artist Branford Marsalis confirmed Verizon Hall's sound acumen when he told NPR it is "the best concert hall on the East Coast."
260 S Broad St., Suite 1600
Philadelphia
Pennsylvania
Philadelphia Rock Gyms challenges climbers of all skill levels with 2,000 square feet of climbing terrain, 1,500 square feet of bouldering plains, and more than 30 top ropes. Initiates to the vertical sport can get the hang of climbing basics during the gym's variety of lessons, which impart skills such as proper technique, safety, and the ability to tell which rocks open a supervillain's secret lair. The gym also features a variety of team-building opportunities and private room rentals, as well as a pro shop that outfits patrons with the proper climbing equipment available for rent or purchase.
11 Lodi Hill Rd.
Upper Black Eddy
Pennsylvania
Besides having the chance to sample the finest specialty coffees and teas from all over the world, you'll also get to partake in seminars that are just as eye-opening as anything you happen to imbibe. Tea specialist Yoon Hee Kim will take you on a world tour of teas in "From Garden to Cup: Tea 101". Marcela Zuchovicki, owner of Jalima Coffee, will lead an interactive discussion of the art of cupping and tasting coffee, while Chef Melody McGinley Whitelaw teaches you how to use both breeds of brew to prepare the decadent desserts in "Think Outside the Cup: Creating Coffee- and Tea-Infused Desserts". During the festival, you can also engage in chocolate tastings and Korean tea ceremonies, and learn how to both brew and find the best coffee in New York.
7 W 34th St.
New York
New York
---
---
Things to Do Deals - Recently Expired
---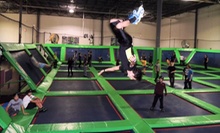 Floor-to-wall trampolines cover 14,000 square feet over three jumping arenas, including a foam pit and four basketball runners
---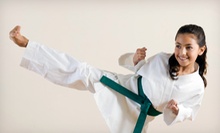 20-year martial-arts veteran blends eight martial arts with lessons on self-control, courteousness, and perseverance
---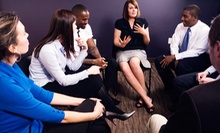 CUNY psychology professor helps students translate the language of lying by decoding nonverbal clues and speech patterns
---
---