Professional Services in Beatrice
---
Professional Service Deals
---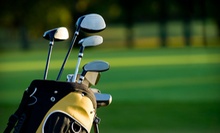 Discount card helps golfers save dough at up to 19 Lincoln Area and 13 Central Nebraska golf courses
---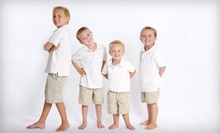 Professional photographers capture families, babies, and individuals with custom backgrounds, props, and variety of poses
---
Recommended Professional Services by Groupon Customers
---
In 1972, on the anniversary of the very first Arbor Day, an environmentally minded group of people created the Arbor Day Foundation to pursue the chlorophyll-laden mission of restoring habitats and natural ecosystems in the United States. The organization's one million members help support conservation programs all over the country and spread awareness about the necessity of protecting our arboreal natural resources. The Tree City USA program replenishes urban forests in more than 3,400 towns and cities, helping produce cleaner air, lower energy costs, and storm-water control. Rain Forest Rescue preserves tropical rainforests and supports native rainforest families to maintain the habitats of more than half the planet's plant, animal, and wandering conservationist species.
3633 O St.
Lincoln
Nebraska
The staffers at It's All Roses create one-of-a-kind arrangements of wooden roses that fool nature by standing the test of time. They specialize in weddings and funerals, for which they deliver at no cost to any church or funeral home. In addition to beautifying homes, the team gives back to the community by donating proceeds to charitable causes such as the American Cancer Society.
4203 S. 48th St.
Lincoln
Nebraska
402-476-0047
The Community CROPS (Combining Resources, Opportunities, and People for Sustainability) gardens program strives to strengthen Lincoln communities by providing spaces for residents to grow nutritious, fresh produce, as well as beautify the city with community gardens. In 2012, the gardening program produced more than 25,000 pounds of food, with 648 plots and more than 800 gardeners. As a community-building effort, Community CROPS never turns away interested gardeners, and it will provide 300 of last year's gardeners with financial assistance for their plots.
CROPS volunteers and AmeriCorps members prep the gardens for the season, mulching garden paths with wood chips, adding composted manure to the plots, and taking inventory of tools and hoses at each garden. The staff also organizes organic growing and gardening classes for the community.
See how Groupon helps you discover local causes and lend a helping hand at the Groupon Grassroots blog.
1551 S 2nd St.
Lincoln
Nebraska
Phone Fix USA's trained techs have been keeping communication lines open and running smoothly for a quarter of a century, since the ancient art of shouting evolved into the smartphones of today. They repair or replace parts damaged by water, with broken screens, and suffering from dying batteries for brands such as Apple, Samsung, and HTC. They also outfit these devices with accessories from OtterBox and Ballistic, and sell used and refurbished parts and phones to help their guests stay in touch for less.
3865 South St.
Lincoln
Nebraska
US
402-441-3111
The shutterbugs at family-owned J.D. Beyer Photography capture professional shots to memorialize all manner of occasions including family portraits, engagement photos, and senior pictures. Once clients have rock-paper-scissored to determine their favorites, staffers then print traditional images or transform them into mementos such as calendars, greeting cards, and canvas gallery wraps. In addition to snapping wedding photography, the crew also rents out photo booths, complete with funny props such as hats and masks, to enliven receptions.
Reedeem From Home
Lincoln
Nebraska
---